Jennings isn't nearing return to Rays' lineup
Outfielder still dealing with left knee soreness since being scratched vs. Red Sox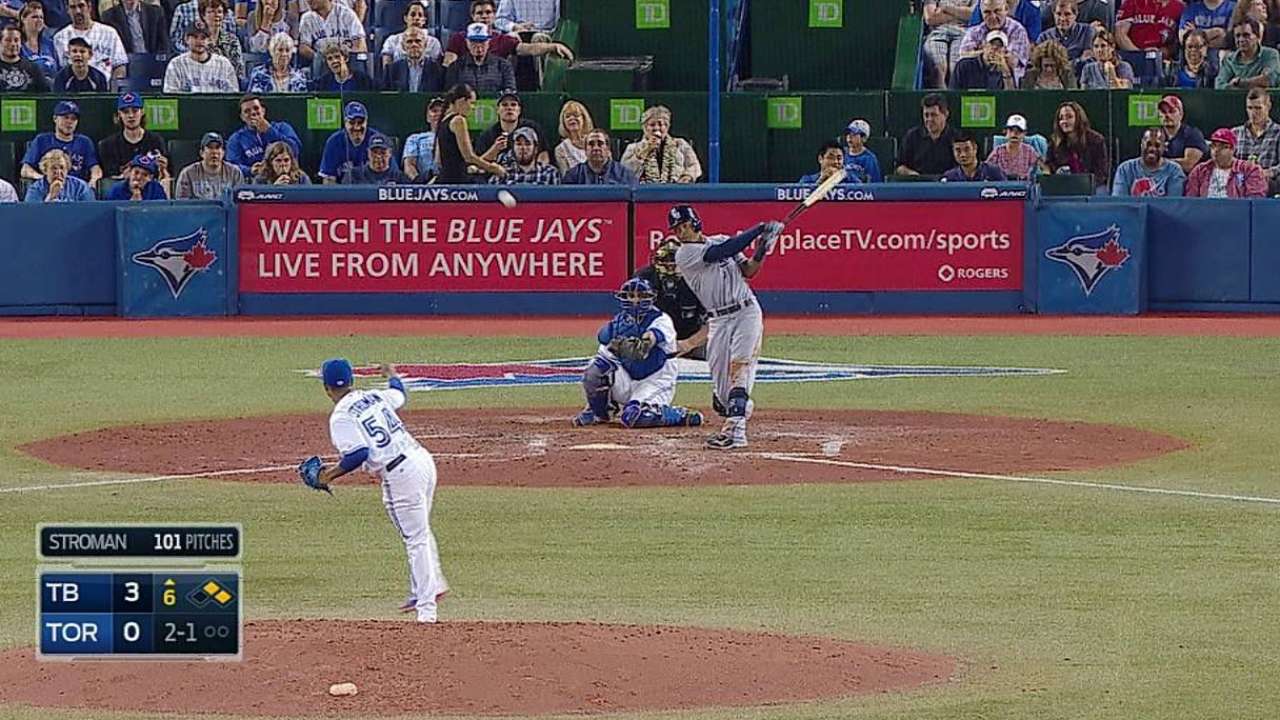 ST. PETERSBURG -- Desmond Jennings continues to miss time with left knee soreness, and it doesn't look like the Rays' leadoff man is getting much closer to returning to center field.
"I reemphasized with him, 'When you know it's starting to feel well enough, give me at least a day to start making different plans,'" manager Joe Maddon said before Thursday's series finale against the Blue Jays at Tropicana Field. "He assured me that he would, but from the look on his face yesterday, I wasn't encouraged that it's gonna happen any time soon. Having said that, I still don't think it's anything really serious."
Jennings' status has been day to day since he was first scratched before last Friday's game against the Red Sox. But he hasn't played since, and Thursday was his seventh straight game out of the starting lineup.
"I'd be playing if I could play," Jennings said. "I'm not going to shut it down."
The knee soreness was caused by a bone bruise that Jennings sustained after fouling a ball off his knee before the All-Star break. It has been bothering him ever since. Jennings said he's not affected when walking, but he is when running.
Maddon said he has talked with head athletic trainer Ron Porterfield, and they do not feel Jennings would be risking more serious injury by playing. But they don't want to rush him back to the field until he can tolerate the nagging soreness.
The skipper also said that without the flexibility allowed by September roster expansions, Jennings might have been placed on the disabled list.
"Possibly," Maddon said. "It's just at the point now where we're covered, so we can be a little bit more cautious. It's a legitimate question."
David Adler is an associate reporter for MLB.com. This story was not subject to the approval of Major League Baseball or its clubs.