Myers seeing ball better with desired results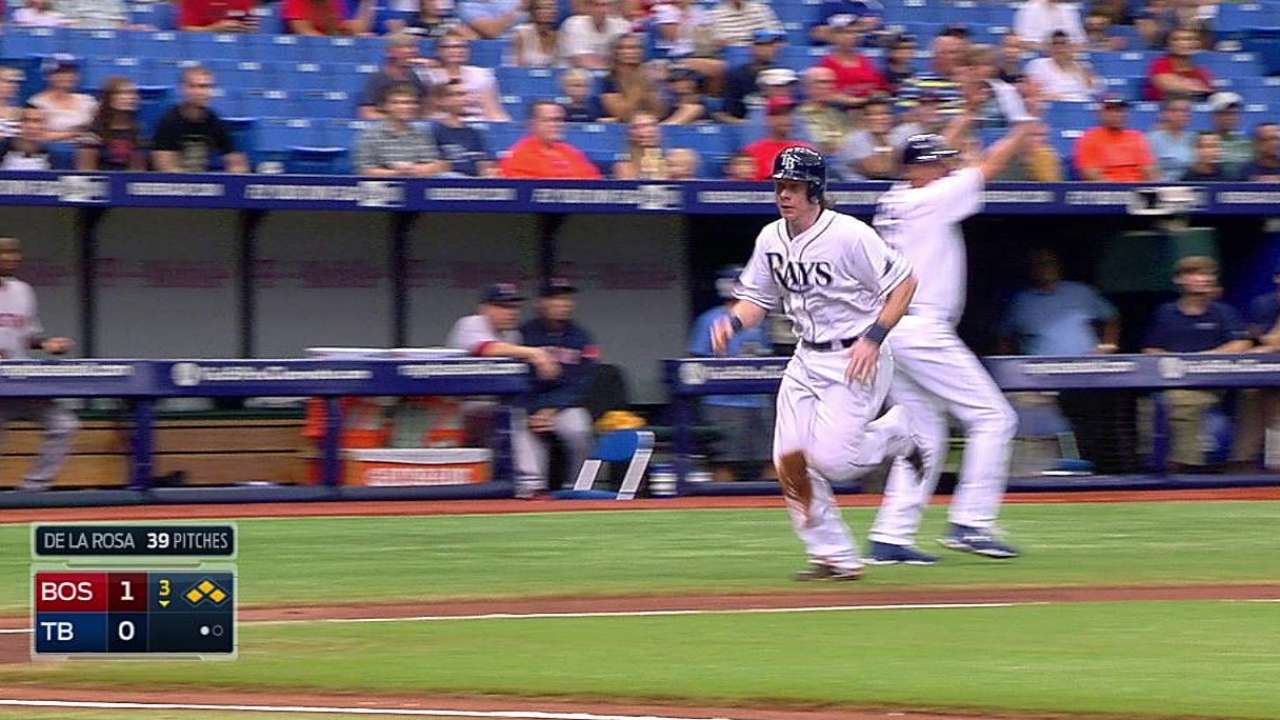 ST. PETERSBURG -- On Monday, Rays manager Joe Maddon moved Wil Myers into the No. 2 hole, partially in an attempt to give the struggling outfielder better protection in the lineup, so he would get better pitches to hit.
In Monday's series finale against Boston, a 4-3 win, Myers went 3-for-4, including an opposite-field RBI double. After his best game since returning from the disabled list Aug. 20 -- Myers had been hitting .143 with 16 strikeouts before Monday -- Myers was hitting second again for Tuesday's series opener against the Blue Jays.
Myers wasn't sure if his 3-for-4 day actually had to do with hitting in front of Matt Joyce and Evan Longoria, saying it might just have been him seeing the ball better than he has in recent games.
"I've been getting a lot of good pitches since I've been getting back anyway," Myers said.
Myers just hadn't been hitting them until Monday, when Red Sox starter Rubby De La Rosa posed a good matchup for Myers, Maddon said.
"The type of pitcher that De La Rosa is, in the zone, he doesn't throw certain pitches -- he was fastball-changeup, is what I'm getting at -- so I think that Wil saw more pitches that were to his liking," Maddon said on Tuesday. "I don't know if that was a function of hitting in the two-hole, or a function of the kind of pitcher that De La Rosa is."
As in, De La Rosa wasn't feeding Myers the type of outside-corner breaking balls that have often plagued him?
"I didn't say that," Maddon said
David Adler is an associate reporter for MLB.com. This story was not subject to the approval of Major League Baseball or its clubs.