Boxberger making mark for Rays with his K's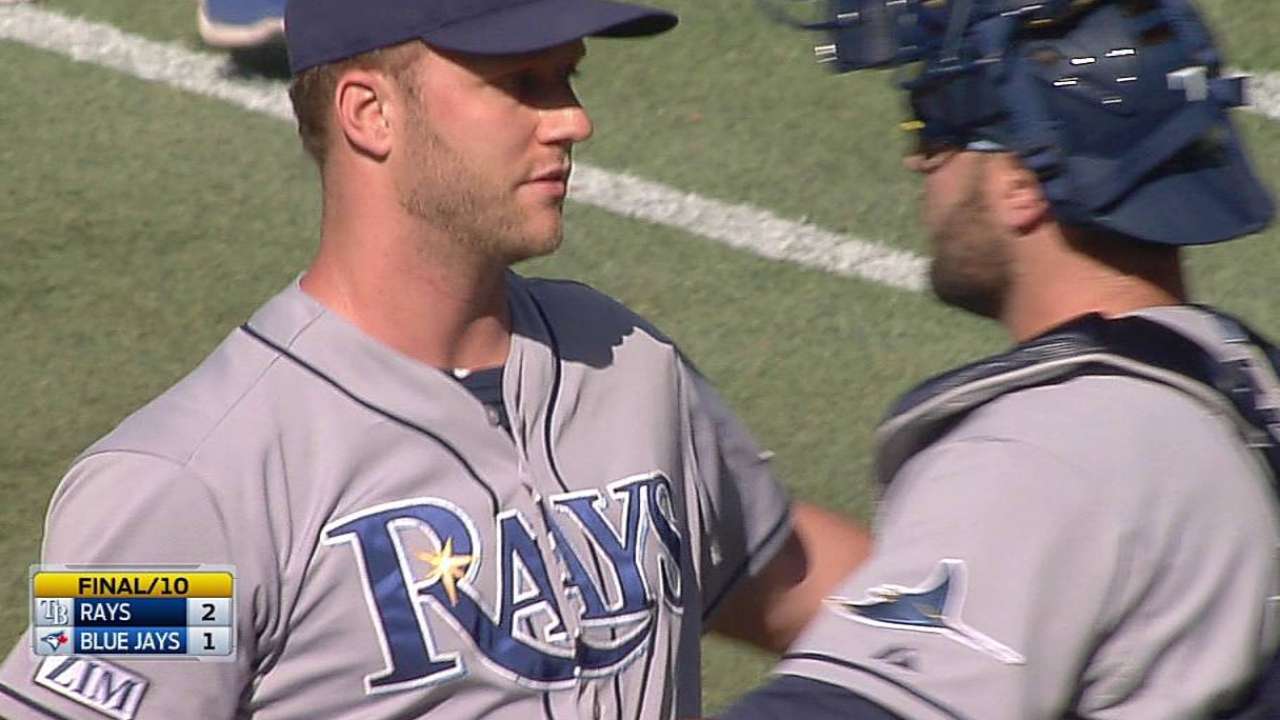 ST. PETERSBURG -- With three strikeouts in Monday's 4-3 win against the Red Sox, Brad Boxberger tied the Rays' single-season record for K's by a relief pitcher.
The right-handed Boxberger, who has been one of the club's best relievers this year along with Jake McGee, had 92 strikeouts in 58 1/3 innings before Tuesday's series opener against the Blue Jays. That tied former Rays reliever J.P. Howell's mark, set in 2008, when Tampa Bay made its only World Series appearance.
"I think looking back on it, it would be more meaningful than it is right now," Boxberger said of tying, and potentially setting, the club record. "It's just, in-season type things aren't something you really think about."
Boxberger entered Tuesday with a 14.19 K/9 ratio and is striking out 41.6 percent of opposing batters. He is doing it with a fastball-changeup combo reminiscent of former Rays closer Fernando Rodney and a cross-body delivery that can be troublesome for hitters.
Boxberger tied Howell's record despite spending the first month of the season mainly at Triple-A Durham.
"Strikeouts are just part of the game," Boxberger said. "I've been fortunate enough to ... I guess to have a good amount of them this year, and would obviously have a lot if I was up all of April too -- so we would've probably been talking about this at an earlier time."
David Adler is an associate reporter for MLB.com. This story was not subject to the approval of Major League Baseball or its clubs.