Jennings out again, but available to pinch-hit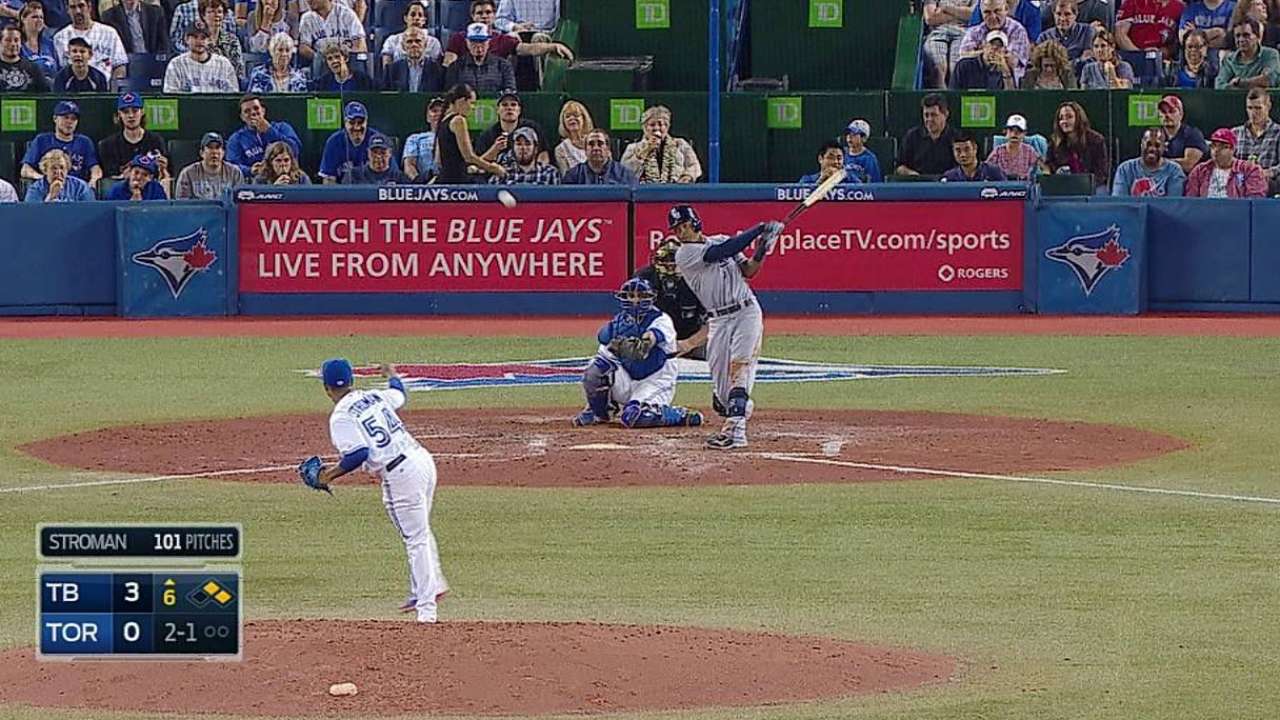 ST. PETERSBURG -- Desmond Jennings was absent from the starting lineup Monday for a third straight game due to left knee soreness. However, the center fielder would be available to pinch-hit, manager Joe Maddon said.
"He ran today with [head athletic trainer Ron Porterfield], and he's fine, he's doing better, but he's still sore," Maddon said. "He can play -- probably you'll see him pinch-hit today if necessary, but I don't really want to extend him on the outfield yet."
Maddon said Jennings could possibly return to the outfield during the Rays' upcoming series against the Blue Jays.
Jennings last played on Thursday against the Orioles. He was a late scratch before Friday's series opener against the Red Sox, being removed from the lineup minutes before game time.
His return to the lineup could create something of a logjam of Rays outfielders. Tampa Bay will have Jennings, David DeJesus, Kevin Kiermaier, Matt Joyce, Brandon Guyer and Wil Myers all healthy at the same time, which they have not had this season.
"As Desmond gets well, that's what presents the issue regarding balancing the whole thing out," Maddon said. "Once Desmond gets well, I'm going to have to start to figure out how to get everybody involved."
Kiermaier has started all four games in center field in Jennings' absence. Ben Zobrist was in the leadoff spot, which normally belongs to Jennings, on Monday.
David Adler is an associate reporter for MLB.com. This story was not subject to the approval of Major League Baseball or its clubs.