Odorizzi helps Rays notch record 18th shutout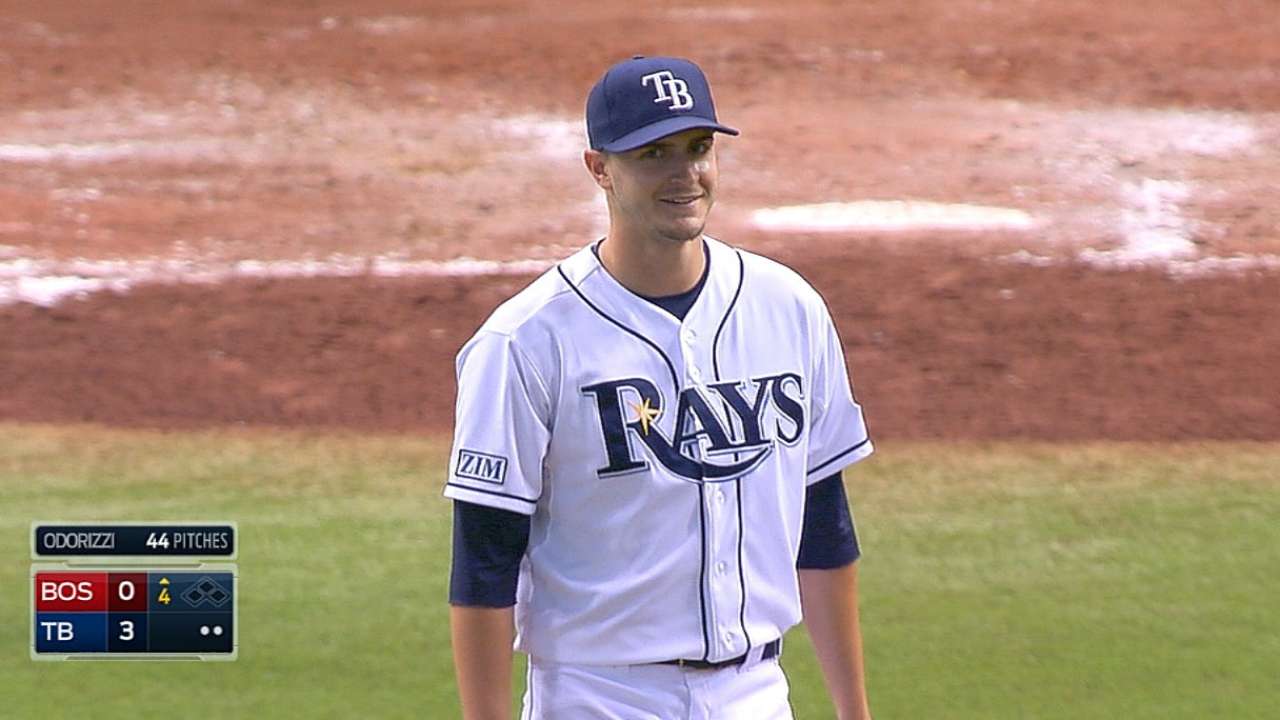 ST. PETERSBURG -- Saturday night's 7-0 win over the Red Sox represented the Rays' 18th shutout of the season, establishing a new club record.
The previous record was 17 set in 2013.
"It's just kind of how the Rays have always been," outfielder Kevin Kiermaier said. "We feed off our pitching and defense, and a lot of us take a lot of pride in our defense. You can't really say that for a lot of organizations, but it's something we really pride ourselves in, and it shows.
"Eighteen shutouts -- that really doesn't surprise me that much. It's just one thing where we show up every day, and we know it takes all phases of the game to accomplish that feat of shutting a team out."
Jake Odorizzi contributed the lion's share of the blanks Saturday night, with seven scoreless innings.
"I didn't know it was a record, but it's kind of, basically ... good," Odorizzi said. "It's good to be attached to a record if that's the case. But it's not something we're really thinking about going out there every time -- you know, this is shutout No. 16, 17, whatever it may be. You've just got to go out there and throw well."
Rays manager Joe Maddon complimented the work of his staff and offered perspective on the accomplishment.
"We've been good," Maddon said. "And that's minus Matt Moore -- him not being available. We switched gears, David Price versus Drew Smyly. Cobber [Alex Cobb] had been out for a long period of time. We're talking some young pitchers, too -- inexperienced pitchers. Right now, I guess Jeremy Hellickson's the oldest starter? Wow. And how old is he? Twenty-seven. That tells you a lot -- the combination of 18 shutouts with a very youthful staff.
"Now, David, of course, was part of that number too. But it's pretty interesting, and it bodes well for the future, obviously. Bully for the boys -- I mean, that's pretty good stuff."
Bill Chastain is a reporter for MLB.com. Adam Berry is a reporter for MLB.com. Follow him on Twitter at @adamdberry. This story was not subject to the approval of Major League Baseball or its clubs.