Smyly could be shut down in September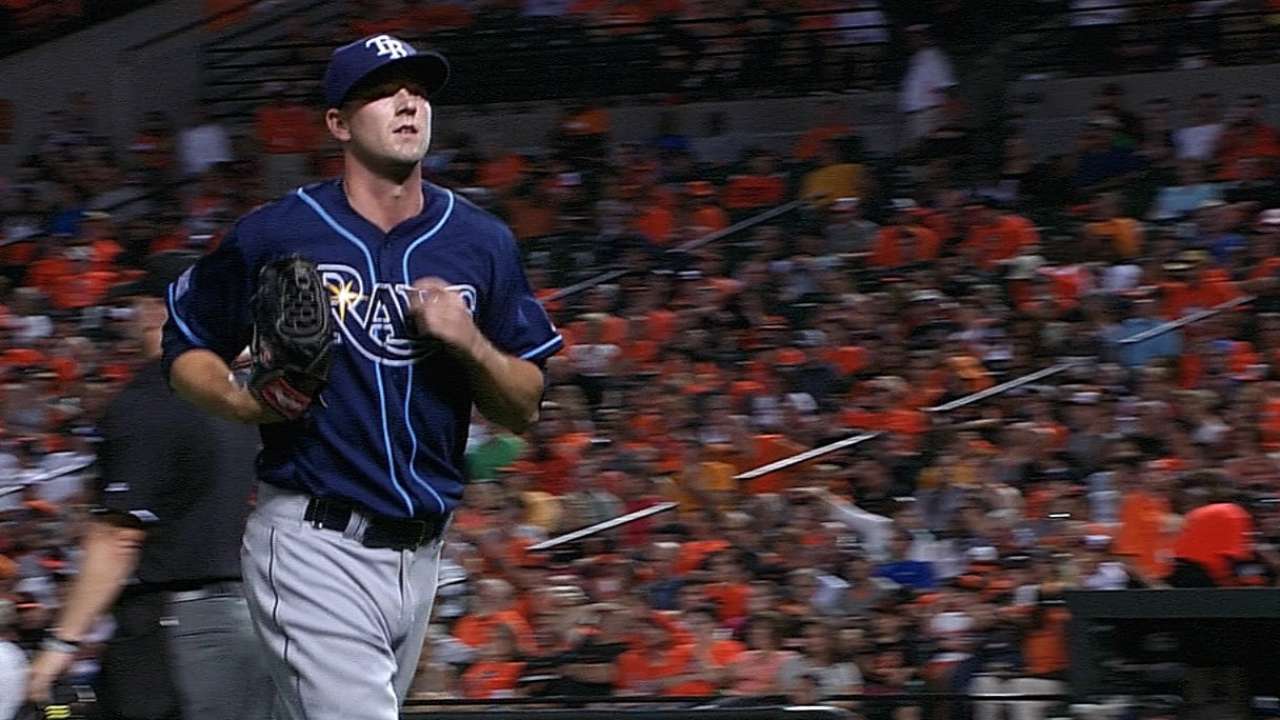 ST. PETERSBURG -- Rays left-hander Drew Smyly, who will pitch Monday's series finale against the Red Sox at Tropicana Field, could be shut down in September due to a career-high innings total this season.
"We're going to have to sit down and map out a futuristic plan here, in the event that we just do something crazy and start winning a lot of games consecutively, to protect the potential for him playing really late into this year," manager Joe Maddon said Saturday.
The most innings the 25-year-old has thrown in a Major League season is 99 1/3, when he was a rookie with the Tigers in 2012, although he threw 117 total innings that year, including a stint in Triple-A. He also threw 126 innings in the Minors in 2011.
Tampa Bay likes to keep its younger pitchers to around a 20 percent jump in innings, in an attempt to prevent injuries -- and Smyly has already thrown 141 1/3 this season.
"We have to manage what he's doing innings-wise -- he's just never been there before," Maddon said. "And you can see what a valuable player this guy is."
In his first five starts since being acquired from the Tigers at the non-waiver Trade Deadline, Smyly is 3-0 with a 1.50 ERA -- the lowest for a Rays pitcher in his first five starts with the team.
Maddon said the Rays don't have a concrete plan for Smyly. Possibilities, though, include giving Smyly extra rest down the stretch, skipping his turn in the rotation, calling up a starter like Alex Colome from the Minors when rosters expand in September -- or, of course, shutting him down if necessary.
"We haven't finalized anything except for the fact that we have to figure something out," Maddon said. "We've presented ourselves with a couple of different options of how to do it. And we're going to sit down and figure out which option we think is the best and then talk to Drew about it."
David Adler is an associate reporter for MLB.com. This story was not subject to the approval of Major League Baseball or its clubs.