Rays' persistent home woes tough to quantify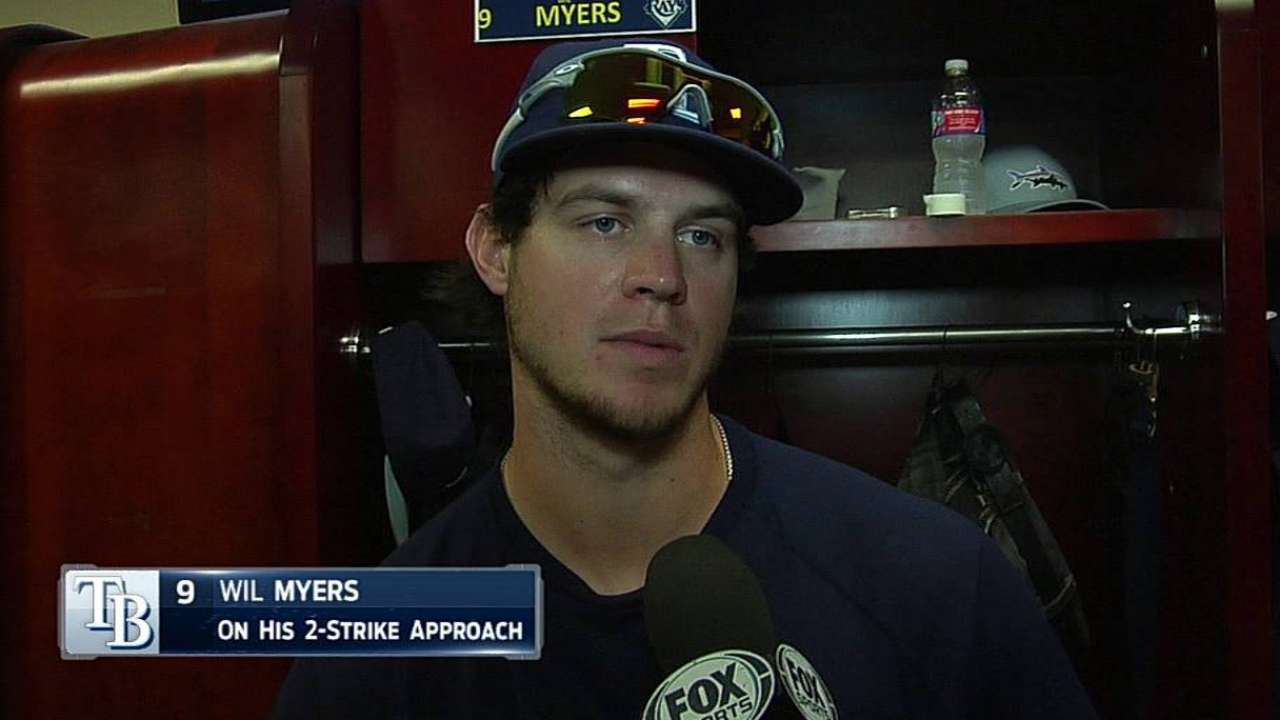 ST. PETERSBURG -- Friday night marked the beginning of the Rays' last major homestand of the 2014 season -- 10 games in 10 days, all against American League East opponents. Their final homestand, in mid-September, is a shorter six-game stretch.
That might not bode well for a Tampa Bay team that would need to finish the season on a remarkable run to even have a puncher's chance at a playoff spot. After all, despite all the apparent advantages of playing at The Trop, the Rays were a subpar 29-36 at home entering Friday's opener vs. the Red Sox.
"I don't know. I don't know why," manager Joe Maddon said. "I guess our hitting numbers kind of, like, are similar both home and on the road from what I've been told. Because if you had asked me, I would have thought that we hit less here than we do on the road. That would've been my guess, just observationally."
In fact, the Rays' season totals are slightly better in general at The Trop than away from it, both offensively and pitching-wise. Their record has simply been much worse -- they are 36-33 on the road.
As a team, the Rays are batting .256 at home compared to .244 on the road. They have fewer strikeouts and more walks at home. Their on-base and slugging percentages and OPS are all higher at The Trop. Only their power numbers have been slightly better on the road.
Their overall pitching numbers, meanwhile, are almost better across the board in St. Pete. Tampa Bay has given up fewer hits, walks, runs and home runs at The Trop, while recording more strikeouts. Opposing hitters have lower averages, on-base and slugging percentages and OPS when the Rays play at home.
And yet, the records don't match up.
"It's been a great place for us regarding other teams not being comfortable," Maddon said. "Roof. Depth perception. Turf. All of that has always worked in our favor, but it hasn't this year, and I don't have a solid reason."
David Adler is an associate reporter for MLB.com. This story was not subject to the approval of Major League Baseball or its clubs.