Maddon hoping Rays can rediscover magic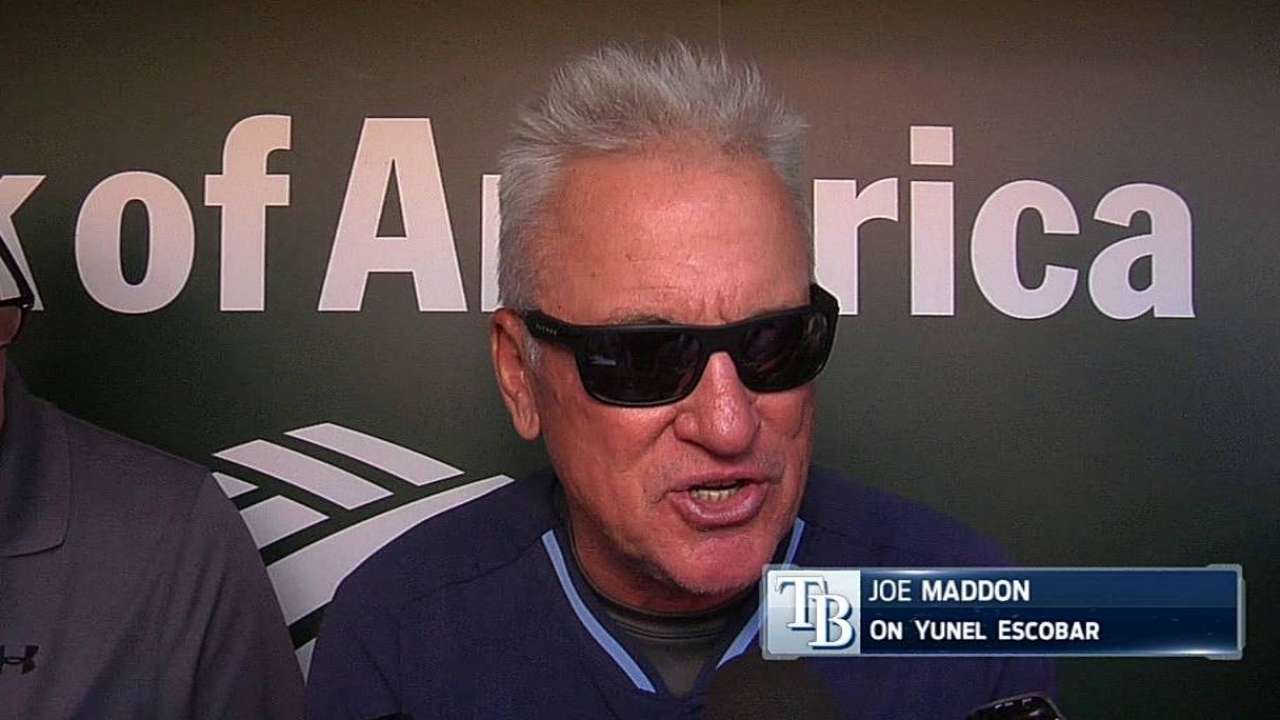 ST. PETERSBURG -- As September draws closer, the Rays are still searching for the magic they've found in years past -- including, of course, 2013, when they had to win Games 162 and 163 just to get into the American League Wild Card Game.
But after losing three of four to the Orioles to drop 12 games out of first place in the AL East and eight back in the Wild Card standings, they're running out of time.
"For lack of a better way to describe it, there's got to be some magic involved in the whole season," manager Joe Maddon said before Friday's series opener against the Red Sox. "You play well enough to the point where you arrive at that moment where things just start going your way. You make the play. You make the pitch. You get the hit. The ball's in the dirt, it gets away from the catcher. But you have to earn that."
On July 30, Tampa Bay had worked its way back from 18 games below .500 to just a single game under, with plenty of wiggle room left. Now, though, it's a month later and the Rays, despite finally reaching the .500 mark on Aug. 15, haven't made up any ground -- in fact, they've lost some.
"You'd have to get likely extremely torrid right now," Maddon said. "Incendiary."
The Rays just haven't earned that magic. Maddon said so himself, hearkening back to the devastating 1-14 stretch the team went through in late May and early June. That swoon sent Tampa Bay spiraling to the worst record in baseball, until it bottomed out at 24-42 on June 10.
"The 1-14 really is kind of anti-magic dust," Maddon said. "Even to go 7-8 in that stretch, or even go 6-9 in that stretch, you're still relatively good. That's just an abnormal moment for us. That 1-14 kind of precluded us from being able to acquire any magic dust this season. Although we still have time left."
Not much, though. The Rays would have to finish the season 20-8 -- a .714 winning percentage -- just to reach 85 wins -- a mark that might not be enough to reach the postseason anyway.
David Adler is an associate reporter for MLB.com. This story was not subject to the approval of Major League Baseball or its clubs.