Longoria changes approach, improves at plate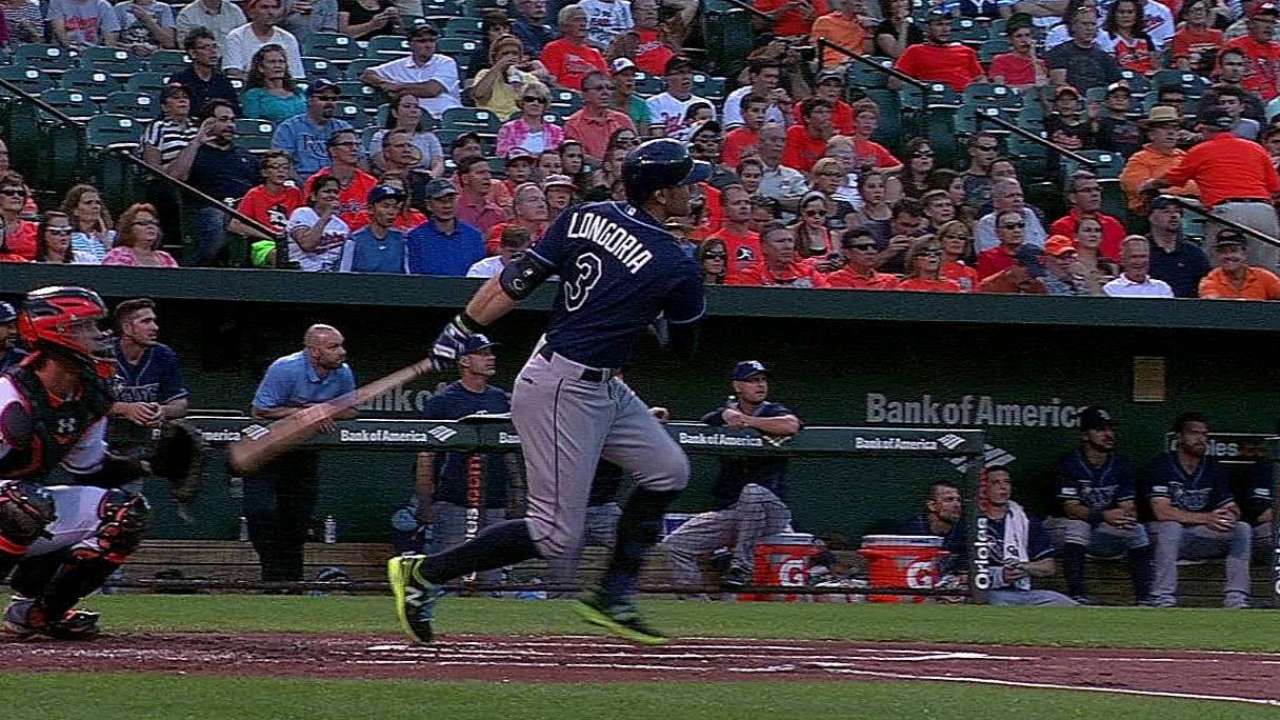 BALTIMORE -- Evan Longoria had three hits Wednesday night and hit a homer in his first at-bat on Thursday, finishing the seven-game road swing hitting .345 (10-for-29) for the trip.
"I like the way he's getting the bat started, better," Rays manager Joe Maddon said before Thursday's game. "I think it's more what I remembered. ... So I think he's a lot more comfortable. I'm just seeing better bat-head speed in general."
Maddon noted that he's heard a lot about scouts saying Longoria hasn't been using his legs.
"I can't disagree more," Maddon said. "He's trying to push the ball to the other side. When you try to do that, your bottom half is not going to work as if you were hitting the ball straight away or pulling the ball.
"So I think that's more approach. I can understand what they're saying about his bottom half. What I'm hearing is that he's hurt or his bottom's not working as well. I think it's been more of approach. His legs are fine. His bottom half is fine. His approach is different."
Bill Chastain is a reporter for MLB.com. This story was not subject to the approval of Major League Baseball or its clubs.