Archer heads home early to prepare for start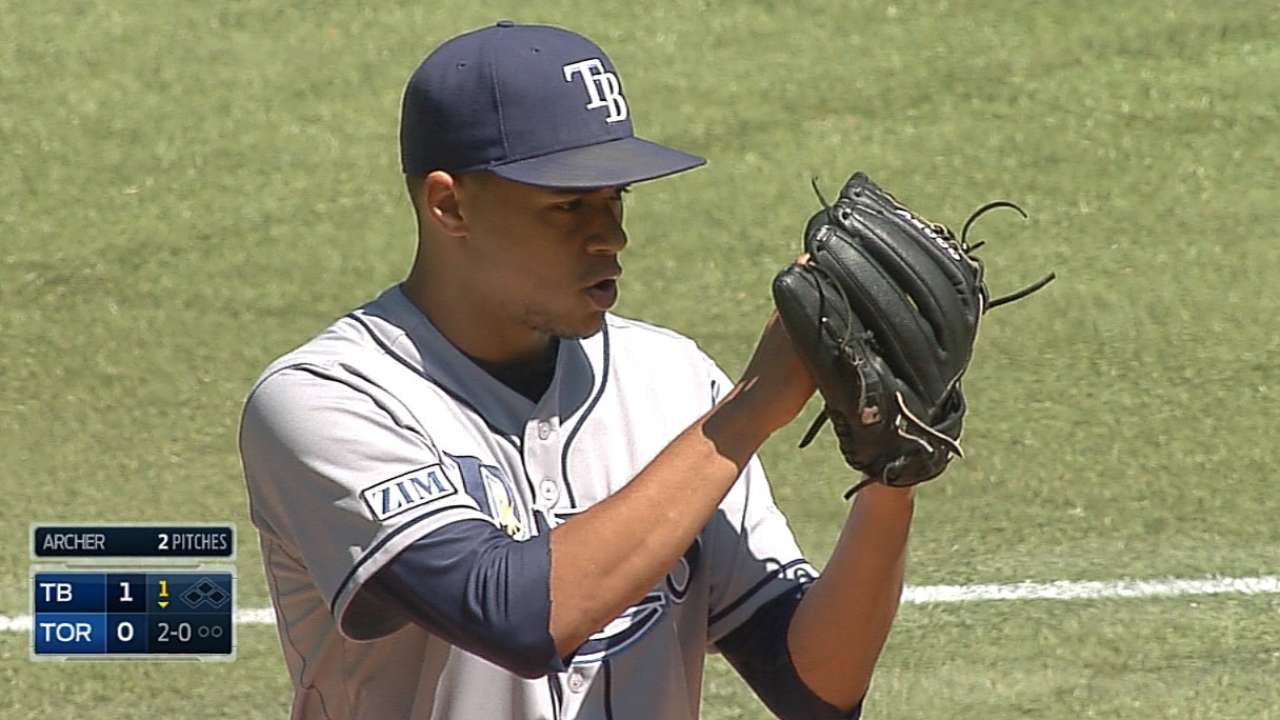 BALTIMORE -- Chris Archer departed for the Tampa Bay area on Thursday afternoon, not hanging around for Thursday night's game against the Orioles.
Archer's travel was nothing unusual. Many times when the Rays are playing a night game and travel home after the game -- without an off-day the following day -- the starting pitcher for the next night's game will leave early. Since Archer is the scheduled starter for Friday night's game against the Red Sox, he headed home early to get a good night's sleep Thursday night.
Archer allowed that leaving separate from his teammates was "a little strange."
"But I'm just happy that the team, the organization knows the importance of getting a good night's sleep for the starting pitcher," Archer said. "I wish that we didn't play a night game. I don't really see the point behind it. Maybe get a couple of extra ticket sales here in Baltimore. Maybe we messed them up one time. I don't know, but I wish that our whole team could get a little rest because the whole season is pretty rigorous."
Even though he won't be on the bench Thursday night, Archer will be watching at home.
"To be honest there's a better view of the game watching on TV from the FOX angle than from the side," Archer said.
Bill Chastain is a reporter for MLB.com. This story was not subject to the approval of Major League Baseball or its clubs.