Rays in last place in Majors in turning double plays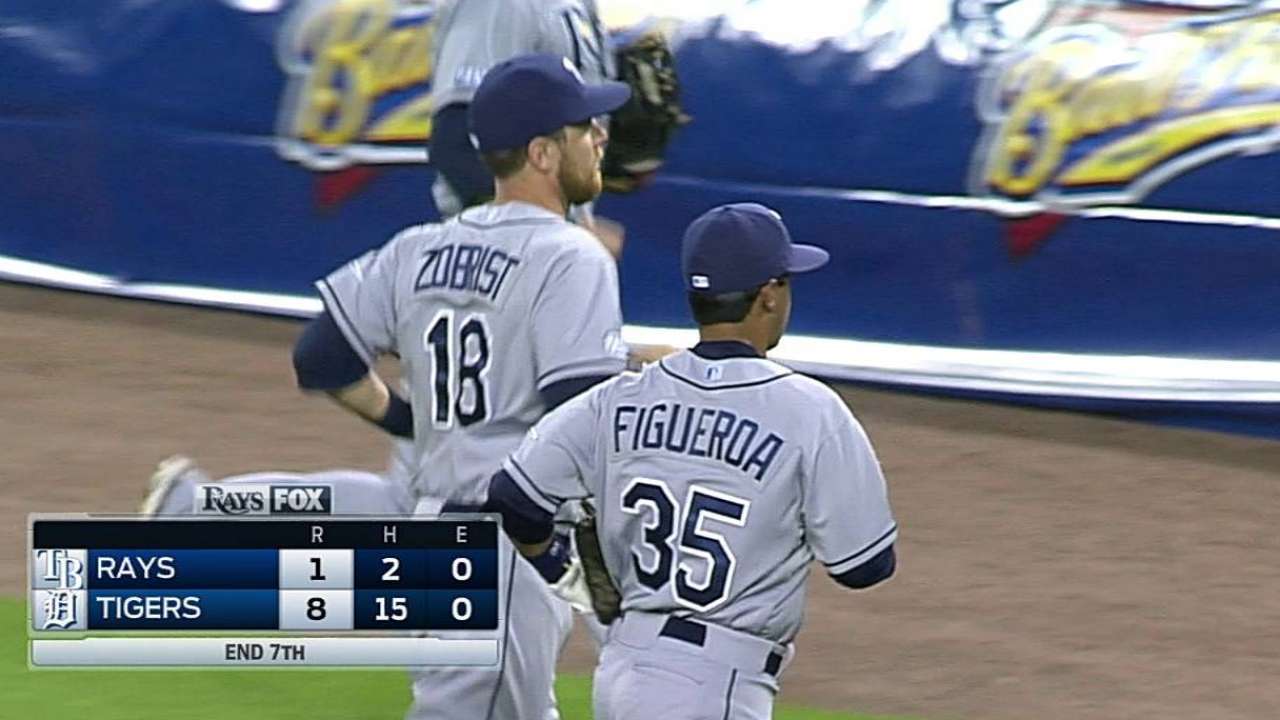 BALTIMORE -- Entering Thursday night's game against the Orioles, the Rays had turned just 73 double plays this season -- 17 fewer than any other team and leaving them on pace to turn just 89 for the season.
While the double-play numbers are down, they are more representative of the fact that even though the team fielding percentages aren't bad, plays haven't been made.
"That's why fielding percentage can be deceptive sometimes," Rays manager Joe Maddon said. "It's about the plays you don't make that you could have made or should have made. And we've not been good at turning double plays. That's well documented. We've been a little bit short now."
Is there a correlation between the fact the Rays lead the Major Leagues in strikeouts and the lack of double plays?
Rays pitchers are on pace for 1,457 strikeouts, which would break the all-time record of 1,428 set by the 2013 Tigers.
"We've talked about maybe because we strike out so many guys that there has to be some kind of negative bump in turning double plays because you strike out a lot of hitters," Maddon said. "But, for the most part, if you watched us we've been unable to turn double plays often when we should have, and that's been a problem for us. It's not one person's fault. It's everything. It's everybody. And then probably making some plays that we've made in the past and coming up a little bit short."
Bill Chastain is a reporter for MLB.com. This story was not subject to the approval of Major League Baseball or its clubs.