Maddon expects offense to be cyclical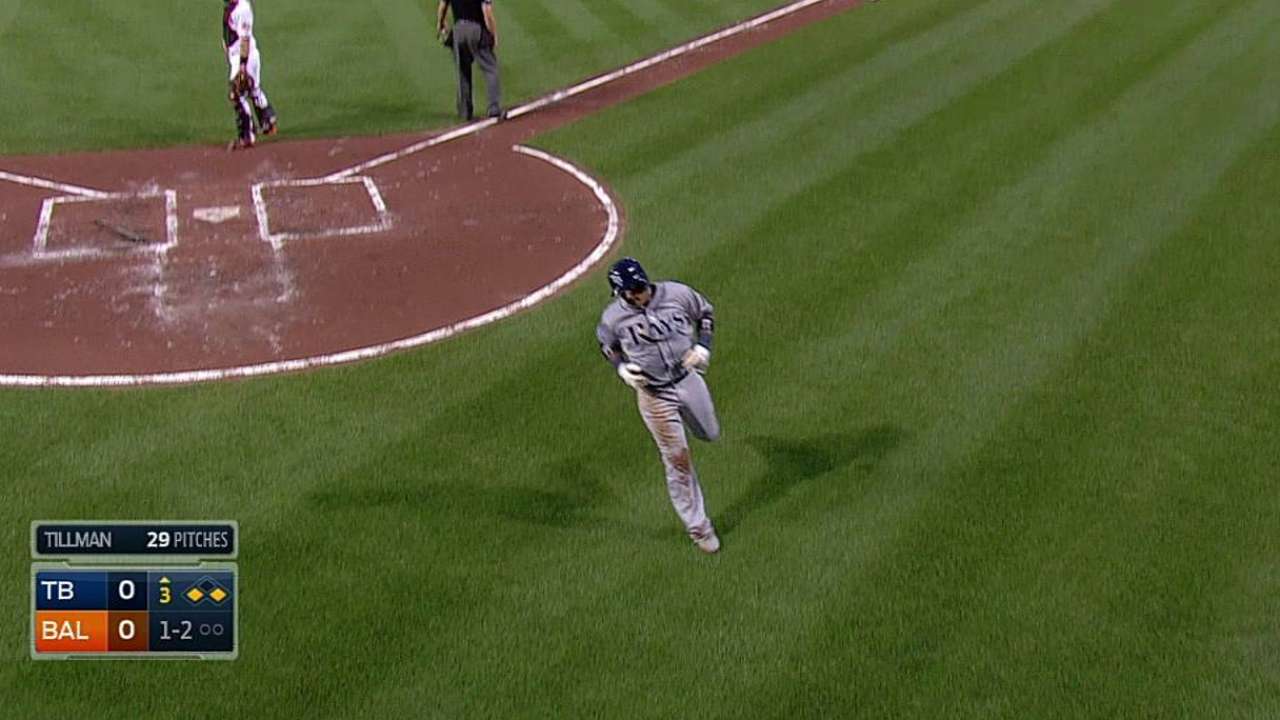 BALTIMORE -- Offense has been a frustrating subject for the Rays this season, and that problem has been ratcheted up recently.
Entering Wednesday night's game against the Orioles, the Rays had scored just five runs in their previous three game (1.7 per game), 18 over their last seven (2.6), and 28 over the last 10 (2.8).
"If you watch our at-bats and you watch the entire game, we'll get our hits and our batting average as a group is not bad," Rays manager Joe Maddon said. "It just comes down to scoring those runs, and we have just been unable to do that. Overall power, maybe lack a little of that. But just to move the baseball into the outfield with runners in scoring position has really been hard for us to do."
Maddon noted that on paper, the statistics are not reflective of the situation.
"You get guys out there, you look at our numbers, on-base and batting average, not bad," Maddon said. "Runs are down. A lot of that has a lot to do with an inability to drive the run in."
Maddon was asked if there was anything the Rays can change to improve the situation.
"I think it's cyclical like what you see in bullpen pitchers, what you see on an annual basis," Maddon said. "Sometimes you get really good at something. Next year, not so good. And I promise you, the approach has been the same."
Maddon noted that his team's overall effort remains good, but that effort and performance are two different matters.
Bill Chastain is a reporter for MLB.com. This story was not subject to the approval of Major League Baseball or its clubs.