Nursing forearm, Longo back at third base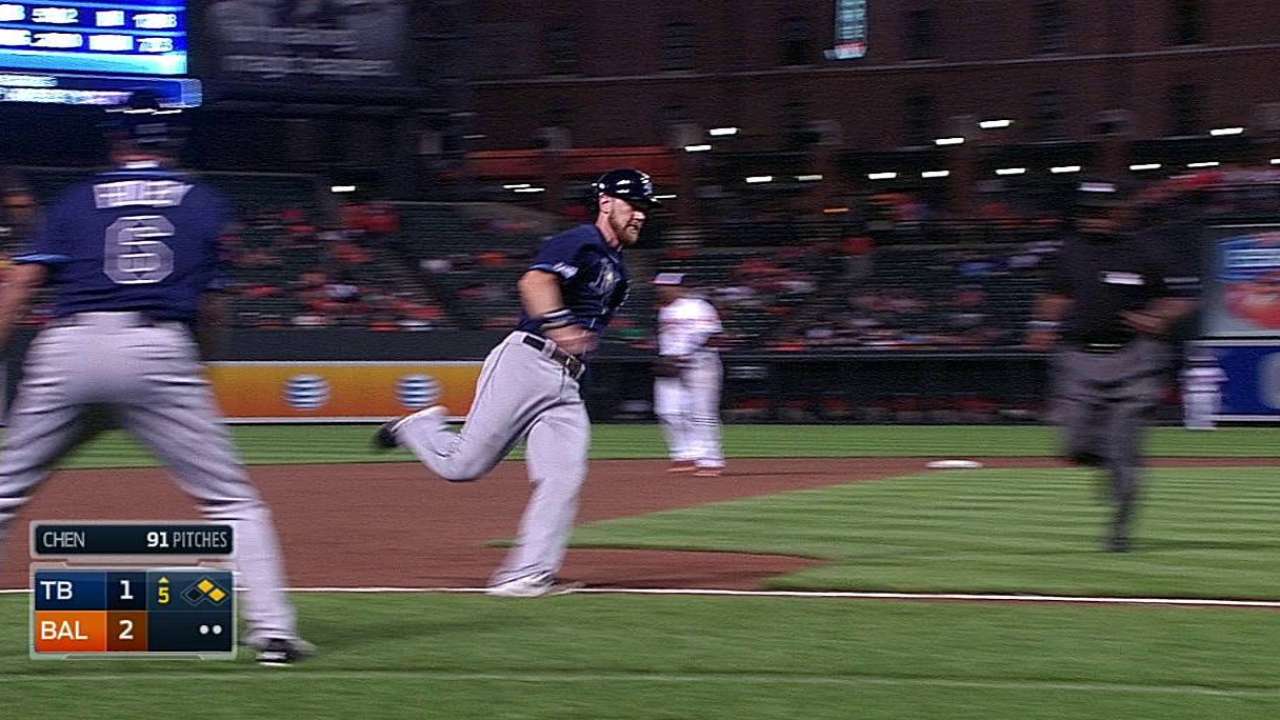 BALTIMORE -- After starting the previous two games at DH after experiencing pain in his right forearm, Evan Longoria was back in the lineup at third base and had three hits in Wednesday night's 3-1 win vs. the O's.
"I don't think you can say he's 100 percent, but he's doing a lot better," Rays manager Joe Maddon said before the game.
Longoria told reporters on Tuesday that his forearm had been bothering him while making throws in the field, but it has not been a problem while hitting.
Maddon did not rule out more use at DH for Longoria, but allowed, "Only if it's necessary."
"If he needs to DH because his arm is bothering him, he'll DH," Maddon said. "But I don't have any intention of babying him."
Maddon said he has had conversations with Longoria about his forearm, as have the team trainers.
"It shouldn't be anything horrible or chronic," Maddon said. "It's nothing he's going to hurt himself worse with."
Prior to Thursday night's game against the Orioles, Longoria had driven in four of the team's five runs scored in their past three games.
Bill Chastain is a reporter for MLB.com. This story was not subject to the approval of Major League Baseball or its clubs.