MLB formally denies Rays' protest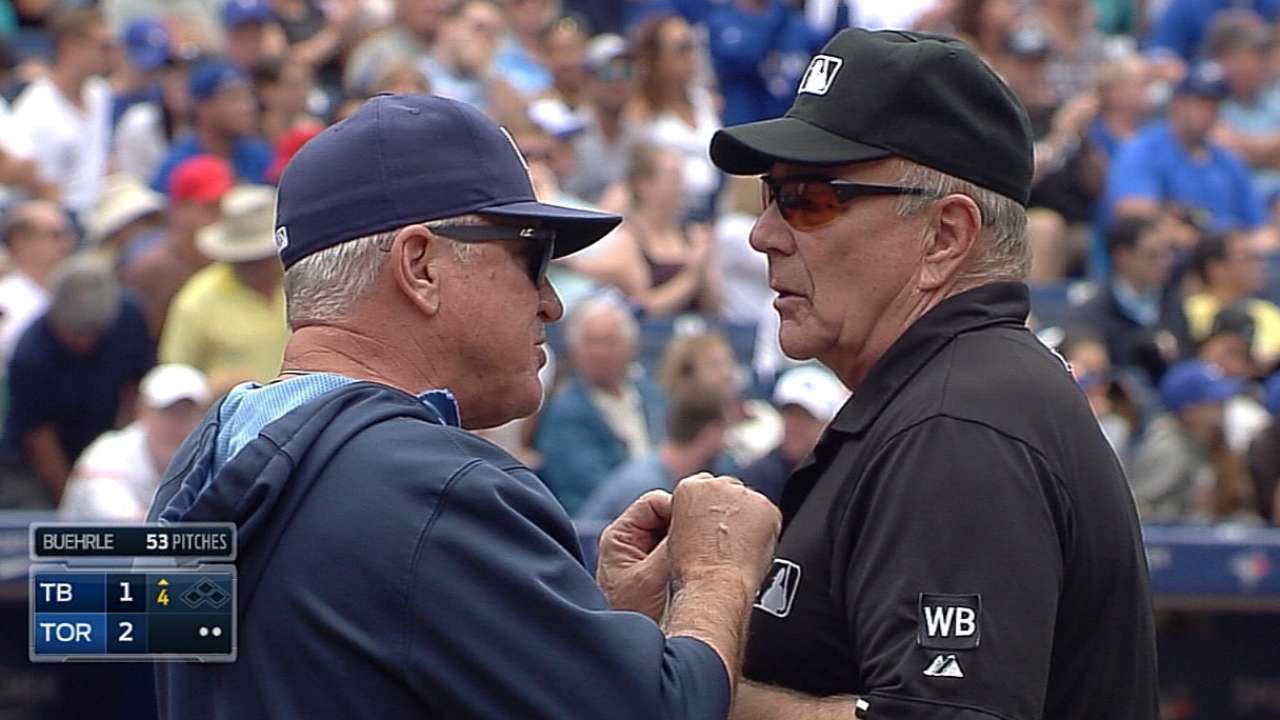 BALTIMORE -- Major League Baseball announced Tuesday that the Rays' protest regarding Saturday's game against the Blue Jays has been formally denied. Toronto won that game, 5-4, in 10 innings, but the Rays formally protested the game regarding a call made earlier.
Tampa Bay's Wil Myers reached base on a single in the fourth inning on Saturday, and he was called safe by first-base umpire Bill Welke on a pickoff throw. After that throw, Toronto manager John Gibbons asked for a challenge right as the batter -- Yunel Escobar -- had stepped into the batter's box.
Myers was called out on the replay review, and Tampa Bay manager Joe Maddon protested the game because he believed that the umpires should not have allowed the challenge at that point.
"It's over," Maddon said. "We have gone through the process. They've ruled upon it. Now it's time to move on."
Bill Chastain is a reporter for MLB.com. This story was not subject to the approval of Major League Baseball or its clubs.