Longo rests sore forearm as DH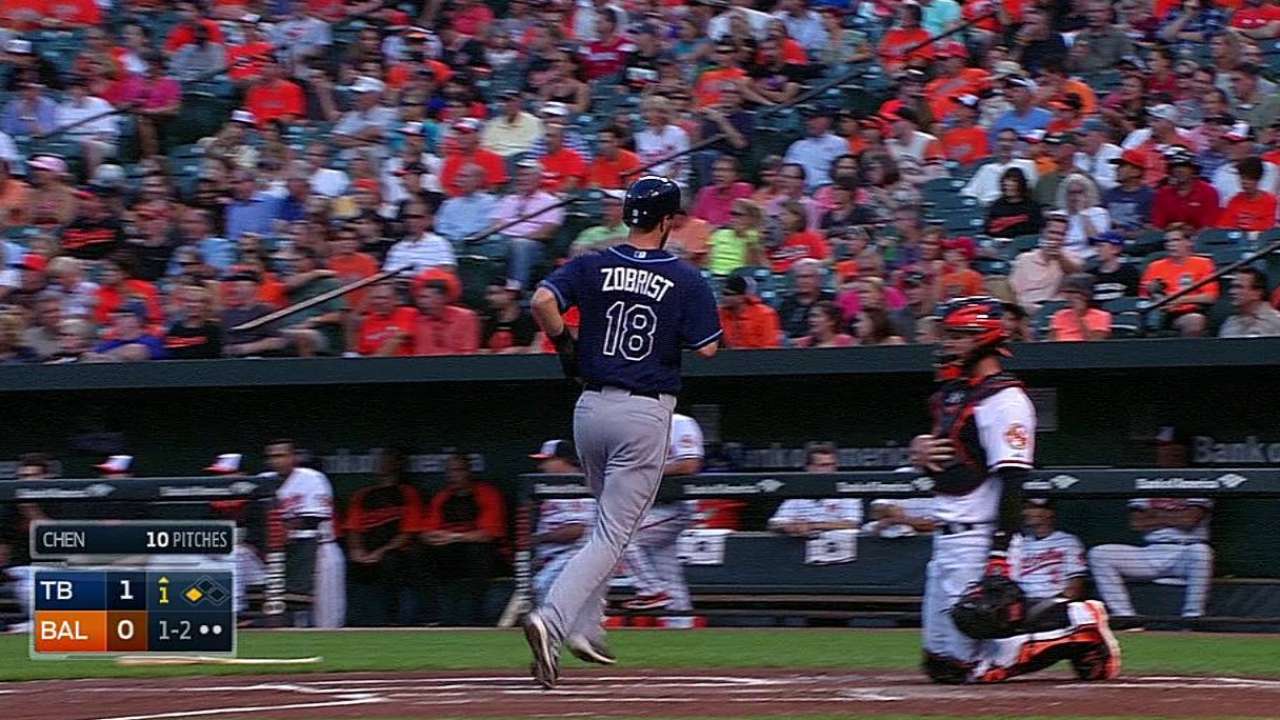 BALTIMORE -- Evan Longoria served as the designated hitter for a second consecutive day Tuesday night because his right forearm has been "a little sore."
"I don't think it's any cause for concern," Longoria said. "It's something I've been playing through five days before that. And just kind of trying to give it a rest and a chance to calm it down. It doesn't bother me when I hit. That's a good thing. Should be back in there [at third base] tomorrow."
Longoria, who went 2-for-4 with a double and two RBIs in Tuesday's 4-2 loss, said he did not begin to feel pain on one particular play.
"It just kind of crept up on me," Longoria said. "Pretty sore throwing the ball. Something I won't go on the DL for, won't miss any time for.
"I didn't feel anything and I conveyed that to [the Rays]. Just, I came in one day and I just felt like I did too many forearm exercises. It kind of just stayed there. I was hoping if I backed down my throwing a little bit and just threw during the game that it would go away. But it stayed there. So we kind of look for those days to have DH days. And thankfully these are two days that actually work out for me to DH and still get the guys in the lineup that we need to get in there."
Longoria has not had an MRI and does not anticipate having one.
"Just keep treating it," Longoria said. "I really don't see it being a problem. ... But I've always wanted to play the field. I probably could have played today if it was necessary. But in talking to the trainers and talking to Joe, if we have the opportunity to DH me one more day to get it calmed down, I think it's the best case."
Bill Chastain is a reporter for MLB.com. This story was not subject to the approval of Major League Baseball or its clubs.