Rays still waiting to find out protest ruling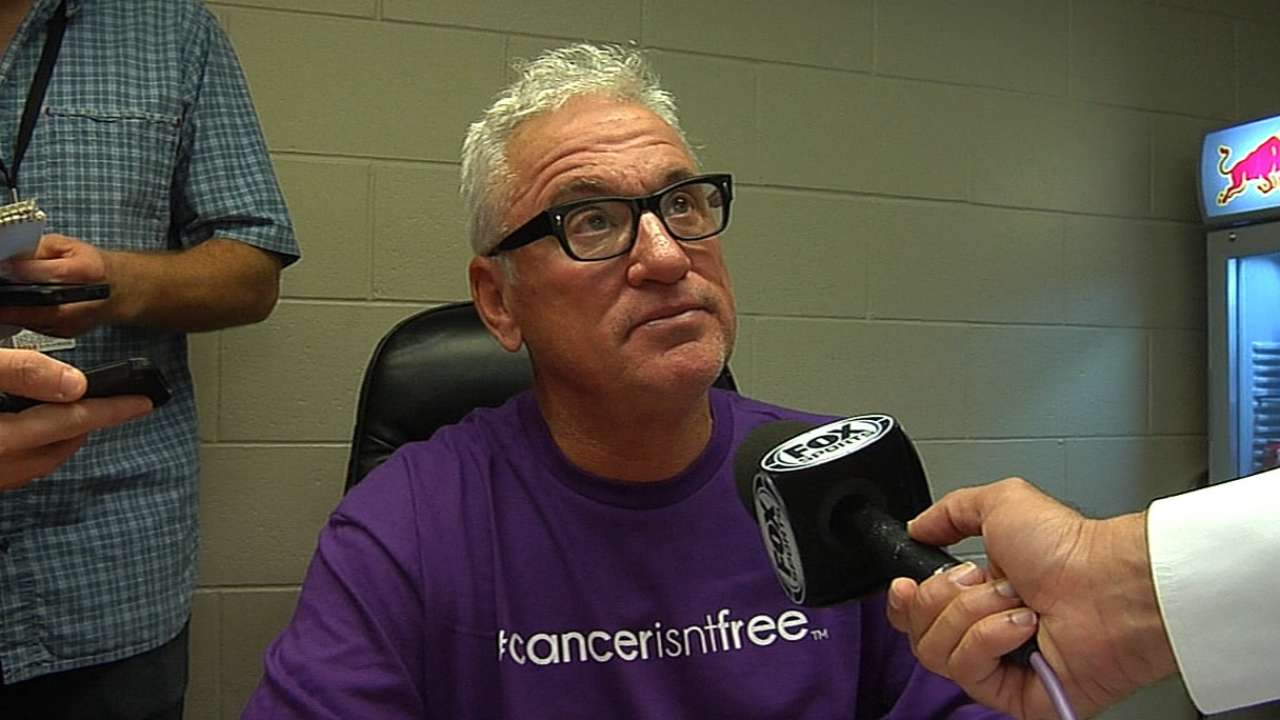 BALTIMORE -- The Rays still have not heard about the status of their protest that came as a result of a replay challenge during the fourth inning of Saturday's game.
The Blue Jays challenged a call on a pickoff play at first base when Wil Myers was ruled out after the replay was viewed. Rays manager Joe Maddon contends the next "play" had occurred -- making it too late for a challenge -- because the pitcher, Mark Buehrle, had toed the rubber and the next batter, Yunel Escobar, had entered the batter's box prior to Blue Jays manager John Gibbons making the challenge.
Myers spoke about what happened on Monday.
"I thought I was safe on the play anyway," Myers said. "I was surprised that they even challenged and were looking at the challenge. ... Looking at the replay, I thought my hand was in there before the tag. So I was very surprised that I got called out on that."
Myers added that he believed the Rays have a legitimate protest.
"I don't remember where Escobar was in the box, but Buehrle was on the mound," Myers said. "He was on the rubber when I got off the base. I do know that. I don't know where Escobar was. So if the rule is pitcher's on the rubber and the hitter's in the box. You have a legitimate argument there."
Myers was asked if he thought the next play had already started.
"I saw Buehrle on the mound, there was no question about that," Myers said. "I don't know where Escobar was, so I can't comment on that. But I do know that Buehrle was on the rubber."
Maddon noted that he felt good about the Rays' presentation.
"I feel strongly about what we said, I have not wavered or changed at all," Maddon said. "I think we're in the right. It's just a matter of waiting for the decision."
The Rays took two out of three from the Blue Jays over the weekend, prompting Maddon to note: "We still have a chance for a sweep and we're waiting to find out."
Crew chief Bob Davidson believes that Blue Jays manager John Gibbons challenged just in time, but it will ultimately be Major League Baseball's executive vice president of baseball operations Joe Torre who has the final say.
Bill Chastain is a reporter for MLB.com. This story was not subject to the approval of Major League Baseball or its clubs.