Maddon can't explain Rays' struggles on road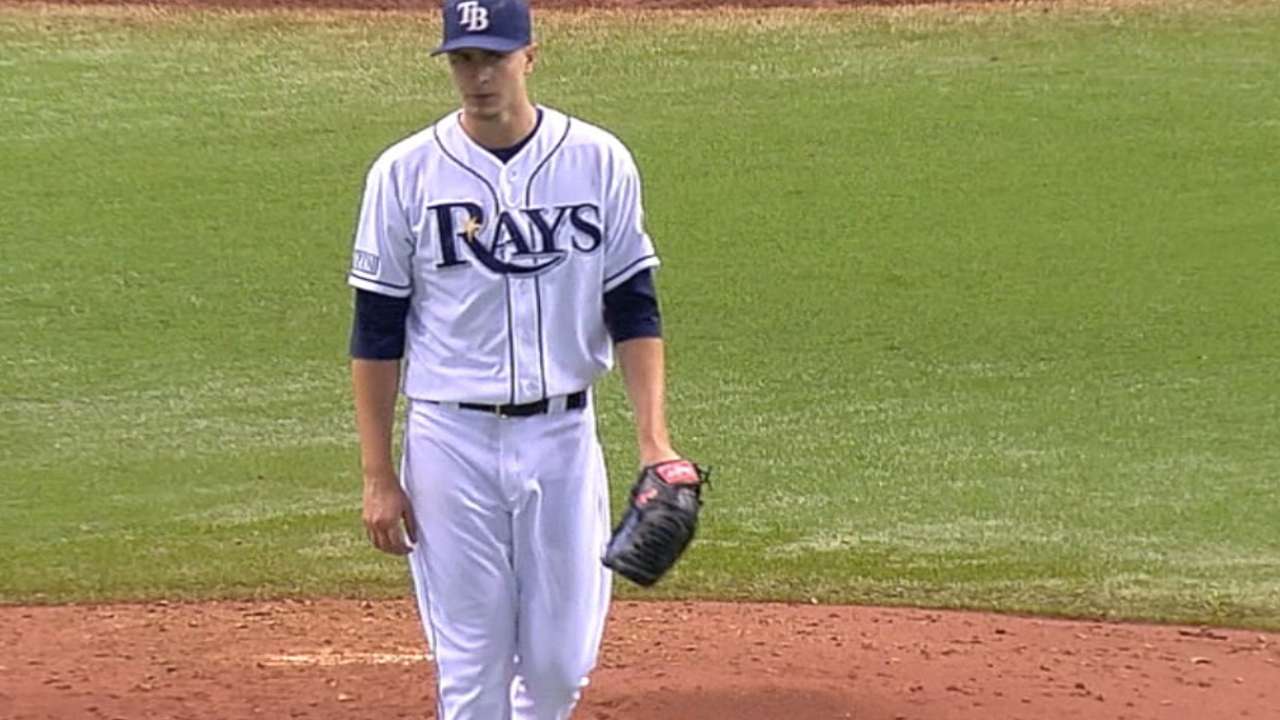 ST. PETERSBURG -- The Rays are the only team in the Majors with a winning record on the road and a losing record overall.
Entering Thursday's series finale at The Trop against the Tigers, the Rays had gone an AL-record 18 consecutive road games allowing three or fewer runs, the second-longest streak in Major League history behind in the 1908 Cubs (21).
Manager Joe Maddon continues to get peppered with questions about why the Rays are good on the road and not so good at home, and he can't pinpoint a reason.
"We pitch better on the road, and that makes no sense at all," said Maddon, when sorting through the statistics. "... I don't know [the answer], because this place [Tropicana Field] has been weird, uncomfortable for other teams to come into. A lot of it, I even go back to when I first got here. The sight lines. The depth perception. Roof lights. All those things. ... I wish I had something solid to say. It's just been really awkward. Because, normally we make our move here then try to play as well as we can on the road. I don't have it. I don't know."
Bill Chastain is a reporter for MLB.com. This story was not subject to the approval of Major League Baseball or its clubs.