Jeter's presence turns up the noise at Tropicana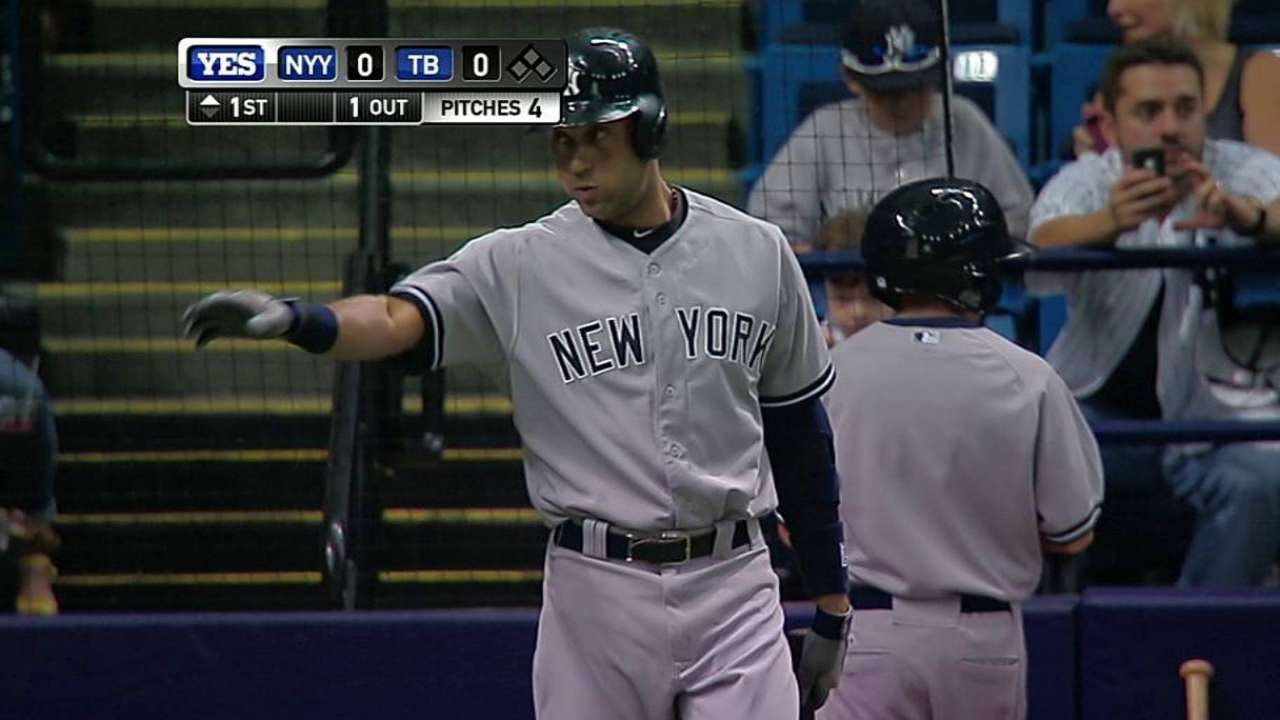 ST. PETERSBURG -- Tropicana Field was as loud as it's been all season on Saturday, and the Rays weren't exactly happy about all the noise.
The roars from the 31,042 fans in the stands for the Rays' 3-2 loss to the Yankees -- the only Tampa Bay sellout this year aside from Opening Day -- were overwhelmingly for New York. The volume hit its crescendo when Derek Jeter grounded the go-ahead single through the right side in the ninth inning off Rays reliever Jake McGee.
That rubbed Joe Maddon the wrong way, to say the least.
"It's great, it's great that it's sold out, I understand that people like Derek Jeter -- but you've got to come out and root for the Rays, too, you understand?" the Rays manager said after the game. "I mean, I totally appreciate what's going on, but I'm not gonna sit here and defend all of that noise in the Yankees' favor in our ballpark. I'm not gonna defend that. So if you're gonna come out, root for the Rays. We'd appreciate that."
There have always been large pro-New York turnouts at Rays-Yankees games -- many Florida residents are transplanted New Yorkers, the Yankees have their Spring Training and a Minor League affiliate in Tampa, and Jeter owns a waterfront home in the city.
On Saturday, with The Trop at capacity, it was especially noticeable. There were cheers for the Rays, of course, but they were dwarfed by the ones originating from behind the visitors' dugout. The loudest, obviously, were for Jeter -- the "Der-ek Jet-er" chants started every time he came to bat, not just in the ninth inning.
After the game, Jeter said the atmosphere at The Trop felt "almost like a home game."
Manager Joe Girardi said, "The cheers that you heard for him today, the chanting of his name, I'm not so sure I've heard his name chanted that loud at an opposing stadium this year" -- and that includes all the standing ovations the Yankee captain has received on his farewell tour around the league.
Bill Chastain is a reporter for MLB.com. David Adler is an associate reporter for MLB.com. This story was not subject to the approval of Major League Baseball or its clubs.