No matter their standing, Rays look to finish strong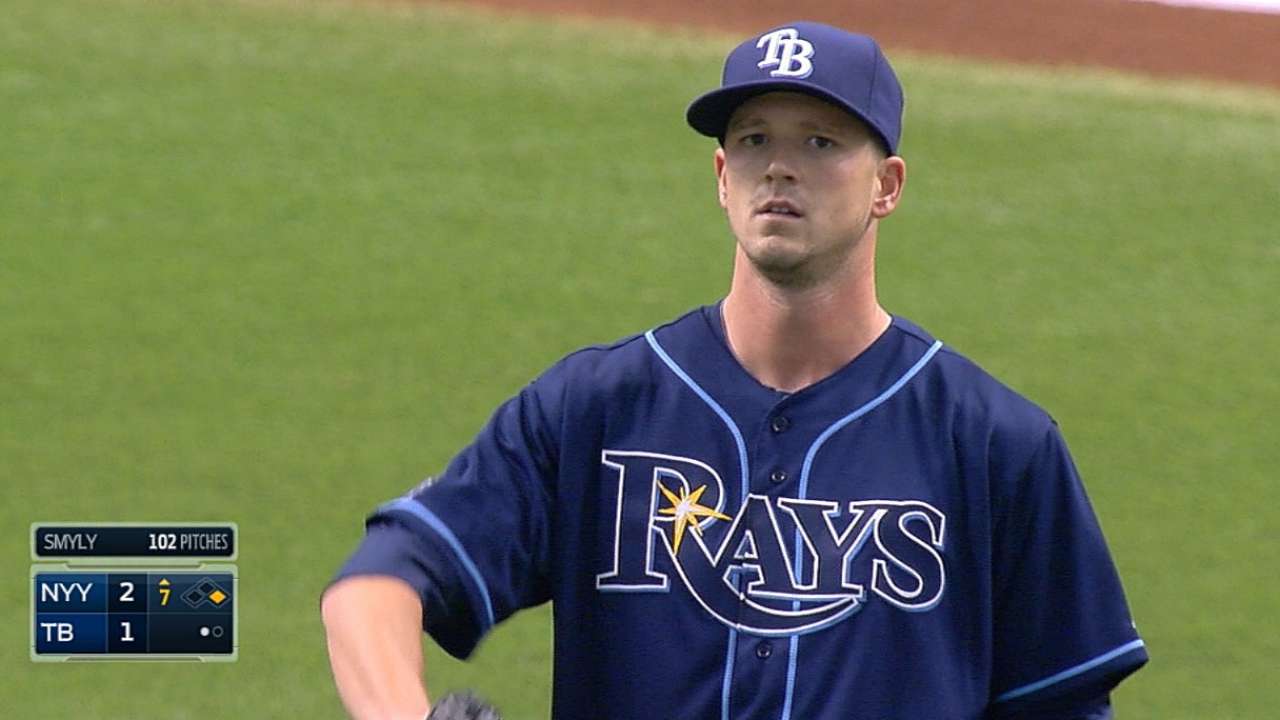 ST. PETERSBURG -- After Sunday's 4-2 loss, Tampa Bay is 10 games behind in the American League East standings and 6 1/2 back for the AL's second Wild Card spot.
While their situation looks dire, the Rays still have a shot at making the playoffs and regardless of whether they make the playoffs, they want to finish strong so they have some momentum heading into next season.
"Finishing strong is very important," Rays manager Joe Maddon said. "That's who we are now. We're not just trying to be a .500 ballclub. Our goal is to get there.
"We just need to perpetuate who we are. We don't want to slide back even for one year. Right now we've had one of the best records over the last two months. That's how it's supposed to be. I think we need to [finish strong] or we slide backwards."
The starting rotation is healthy -- sans Matt Moore, who had season-ending Tommy John surgery -- and contains the formidable group of Drew Smyly, Alex Cobb, Jeremy Hellickson, Chris Archer and Jake Odorizzi. Cobb echoed Maddon in stressing the importance of the rotation finishing strong now that they are healthy and all together.
"I think the continuity of the group," Cobb said. "The core of it is there. It feels like the past two seasons that I can remember, maybe three, the five [starters] that break for the season really haven't been together for the entire time.
"David [Price] had an injury last year. So on and so on. We really haven't been together that much. So this next month of the season where, hopefully we can build off good pitching and stay together and be consistent would be huge going into next season. And knowing what we're capable of."
So there is plenty left to play for this season. And one thing is certain: playing hard is always fashionable.
Bill Chastain is a reporter for MLB.com. David Adler is an associate reporter for MLB.com. This story was not subject to the approval of Major League Baseball or its clubs.