Kiermaier set to receive Heart and Hustle Award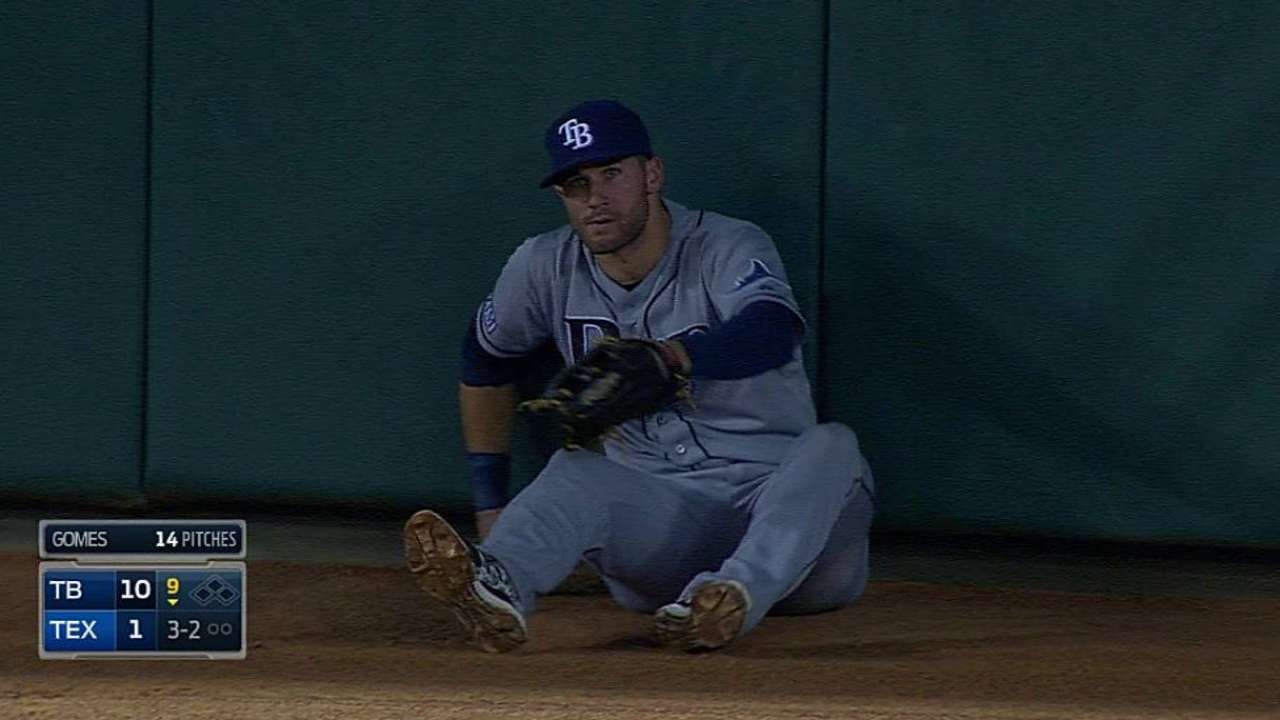 ST. PETERSBURG -- Rays right fielder Kevin Kiermaier will receive the team's 2014 Heart and Hustle Award in a presentation before Saturday's game against the Yankees at Tropicana Field.
"It's nice getting a little bit of recognition for how I've played this year, and it's how I've played my whole life," Kiermaier said. "It's really cool, and I feel very honored to be a recipient for our team."
One player from each of the 30 Major League franchises is chosen as the team's award winner by a committee of alumni players who have close relationships with the ballclub formed by the Major League Baseball Players Alumni Association (MLBPAA).
Kiermaier -- nicknamed "Outlaw" for the abandon with which he plays -- has helped spark the Rays on their successful run in the past few months with his all-out effort, diving plays in the field and hustle on the basepaths.
"It's just how I play," Kiermaier said. "If you come watch Kevin Kiermaier play, you know that he's gonna play 100 percent every day. You may not have the best results, but I control my effort level, and that's something I take pride in."
Heading into Friday's action, Kiermaier was batting .270 with nine home runs, 29 RBIs and five steals in 72 games this season. He was also third on the team in WAR (3.1) in 2014, despite having played about 40 fewer games than Ben Zobrist and Desmond Jennings, the two Rays ahead of him, and he was first in defensive WAR (1.4).
David Adler is an associate reporter for MLB.com. This story was not subject to the approval of Major League Baseball or its clubs.