Jennings hopes to return to lineup on Friday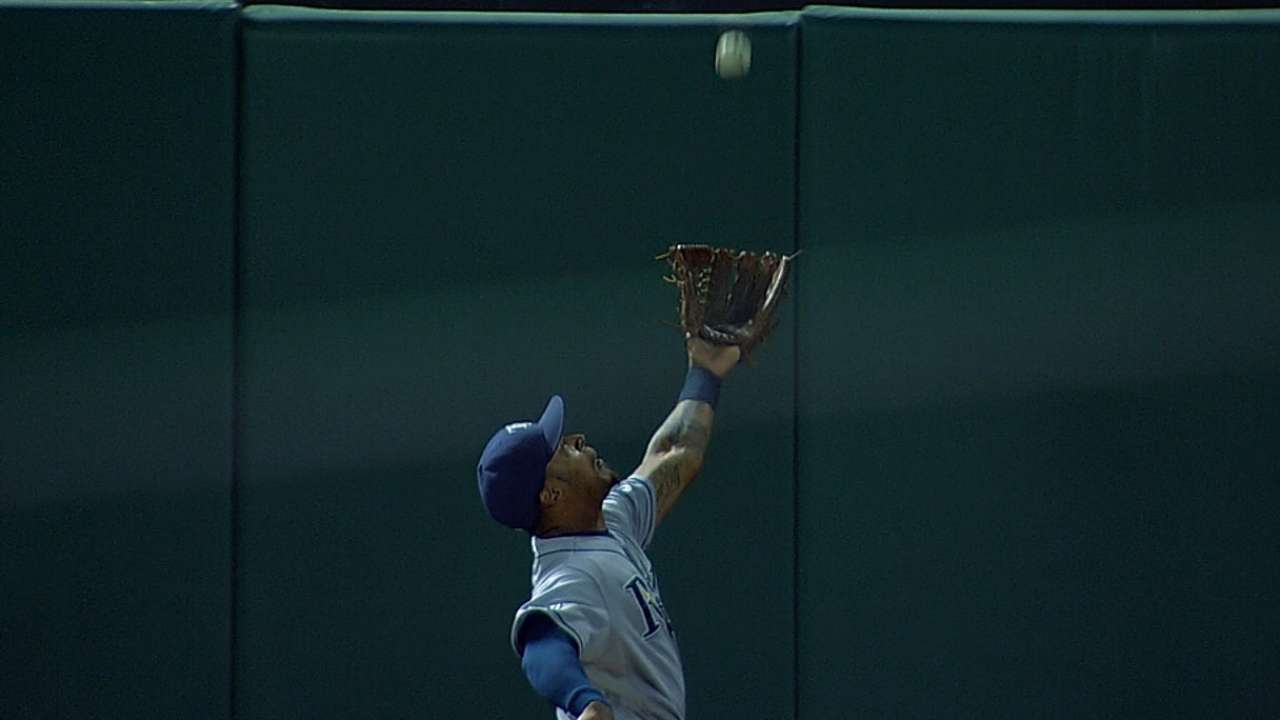 ARLINGTON -- Desmond Jennings missed a second consecutive start on Thursday after running into the wall to make a circus catch of Rangers outfielder Leonys Martin's drive on Tuesday night and coming away with a sore left shoulder.
"He's getting better," Rays manager Joe Maddon said. "The shoulder's sore and the way he's described it, when he really goes to turn it loose, he feels it a little bit. But otherwise, he truly can pinch-hit tonight if we need him."
Jennings was asked about his shoulder and deadpanned: "It's all right."
When pressed about playing on Friday night in the opening game of the weekend series against the Yankees, Jennings replied: "I hope so."
"If he said that then I would feel pretty good about it," Maddon said. "It's not bad. He just needs another day to feel really good about it."
In the past, Jennings has had memorable outfield collisions with former teammate B.J. Upton and current teammate Wil Myers. In both cases, his teammates ended up on the disabled list and he walked away unharmed. A former high school football player of some note, Jennings was asked if he'd finally met his match in Globe Life Park's center-field wall, to which he replied with a smile: "The walls don't move. Teammates move."
Bill Chastain is a reporter for MLB.com. This story was not subject to the approval of Major League Baseball or its clubs.