Myers close to returning from fractured wrist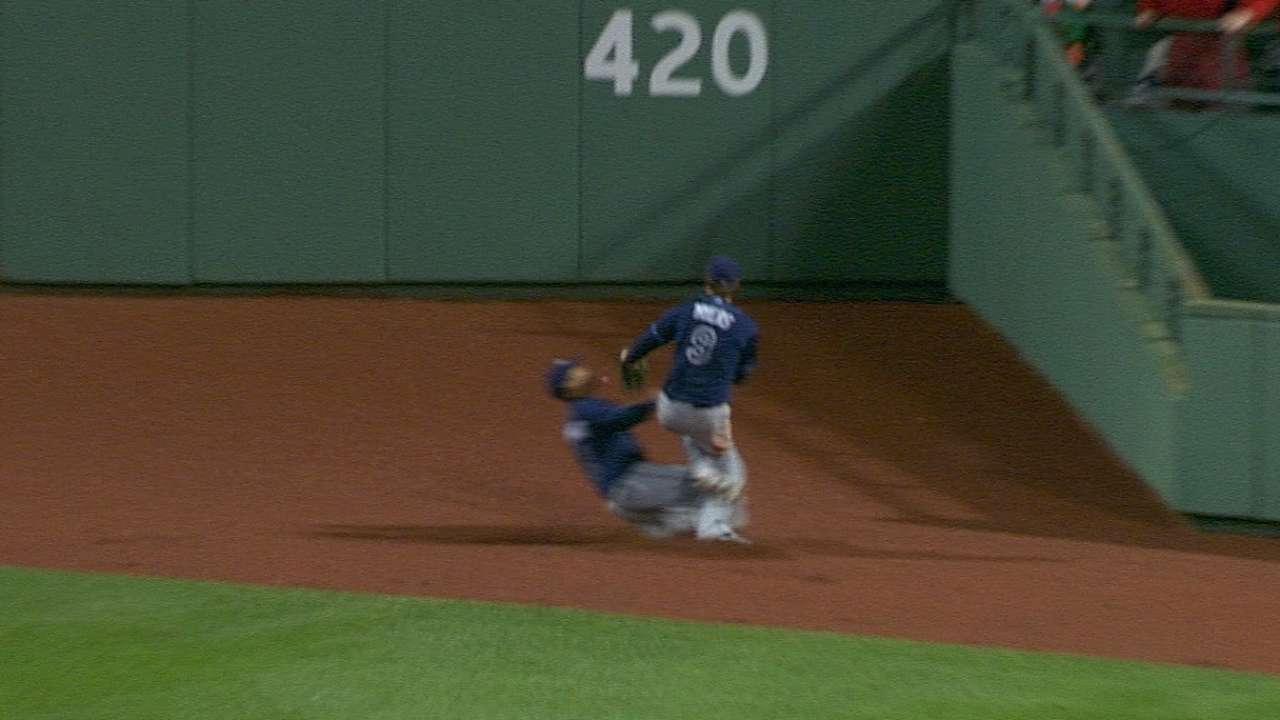 ARLINGTON -- Wil Myers, who has been on the disabled list since June 1 with a right wrist fracture, has appeared in three games for Triple-A Durham on his rehab assignment. He is 4-for-9 with a grand slam, three walks and three stolen bases.
"Wil's doing well," Rays manager Joe Maddon said. "... He's doing good. Feels really good. The biggest thing he's doing right now is basically just timing. ... Otherwise he feels really good."
"... He's getting close. He's not far off. Primarily, as soon as he feels like he's seeing a fastball well, he'll be ready."
Last week, Maddon speculated that Myers needed "20 or 30 at-bats" before he'd be ready to return to the club.
"Yeah, probably three or four more games," Maddon said Thursday. "That will get him to 25 or so. Again, it could be longer than that. Once he says he's seeing the ball well, it feels good. That would be it."
Maddon allowed that Myers could be back by the end of the upcoming homestand, which runs Friday through Thursday.
"It's not impossible to see that happening," Maddon said. "There's no rush. It just really depends on, 'Hey, I'm seeing the ball good.' He's been really honest. ... He's just going to tell you what he thinks. So right now he just needs to see the fastball better."
Bill Chastain is a reporter for MLB.com. This story was not subject to the approval of Major League Baseball or its clubs.