Kiermaier back in lineup after back issue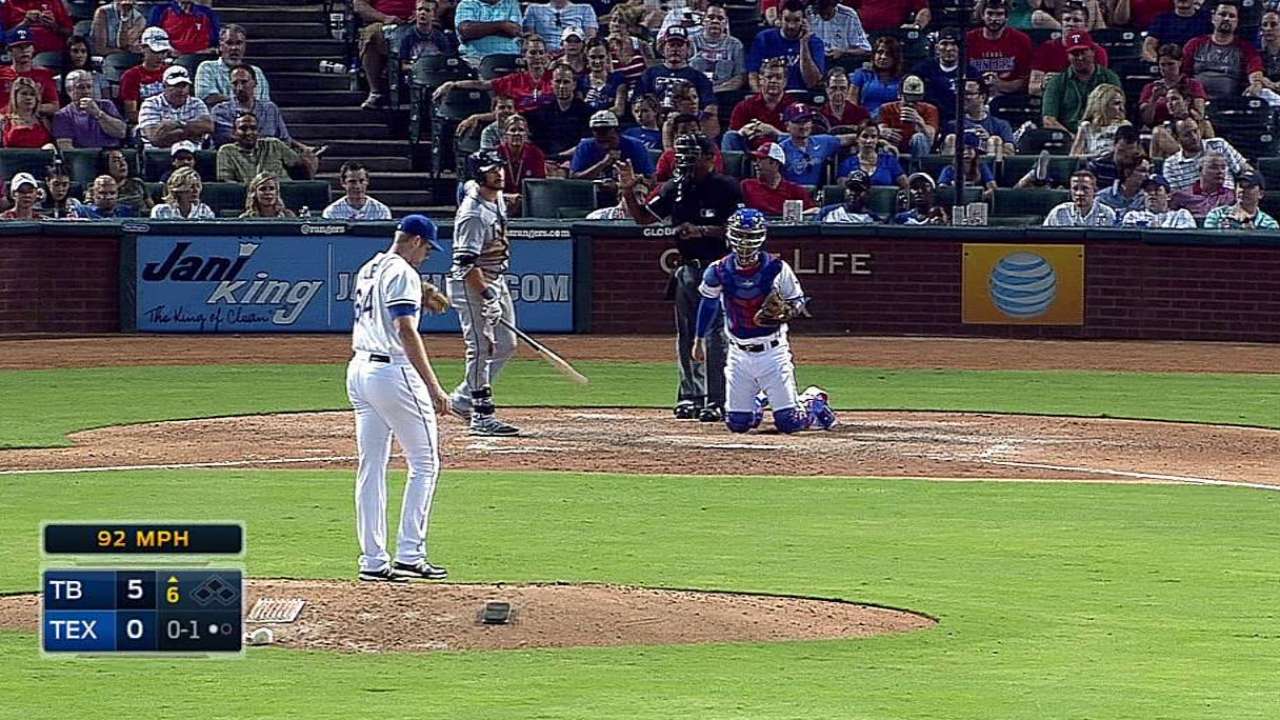 ARLINGTON -- Kevin Kiermaier left Monday night's game for precautionary reasons when he felt some tightness in his left lower back, but he was back in the lineup for Tuesday night's contest against the Rangers at Globe Life Park.
"Got a lot of treatment and thought I was going to wake up pretty sore today, but I didn't," Kiermaier said. "I had to let them know I was good to go for the game."
Kiermaier said he swung the bat and he did some range of motion drills to test the back and he reported "I had no problems."
"I did it either sliding back to first or sliding into second," Kiermaier said. "I kind of felt it after I scored [a run]. My next at-bat, I took a swing and missed before I hit that triple. And I felt something. And as I was running, I didn't feel anything. But that next swing, I think I kinda had my adrenaline going. And when I was done running, I got to third, and it started tightening up on me."
Kiermaier said the next inning he was trying to work out some of the kinks by stretching in the outfield and that's when the Rays bench noticed something was wrong.
"So they wanted to take me out for precautionary reasons, because I didn't want to come out," Kiermaier said. "I came in and got my treatment and I'm happy with the way I feel today."
Kiermaier said he wasn't really concerned about the injury being serious.
Bill Chastain is a reporter for MLB.com. This story was not subject to the approval of Major League Baseball or its clubs.