Healthy Longoria not focused on season-long funk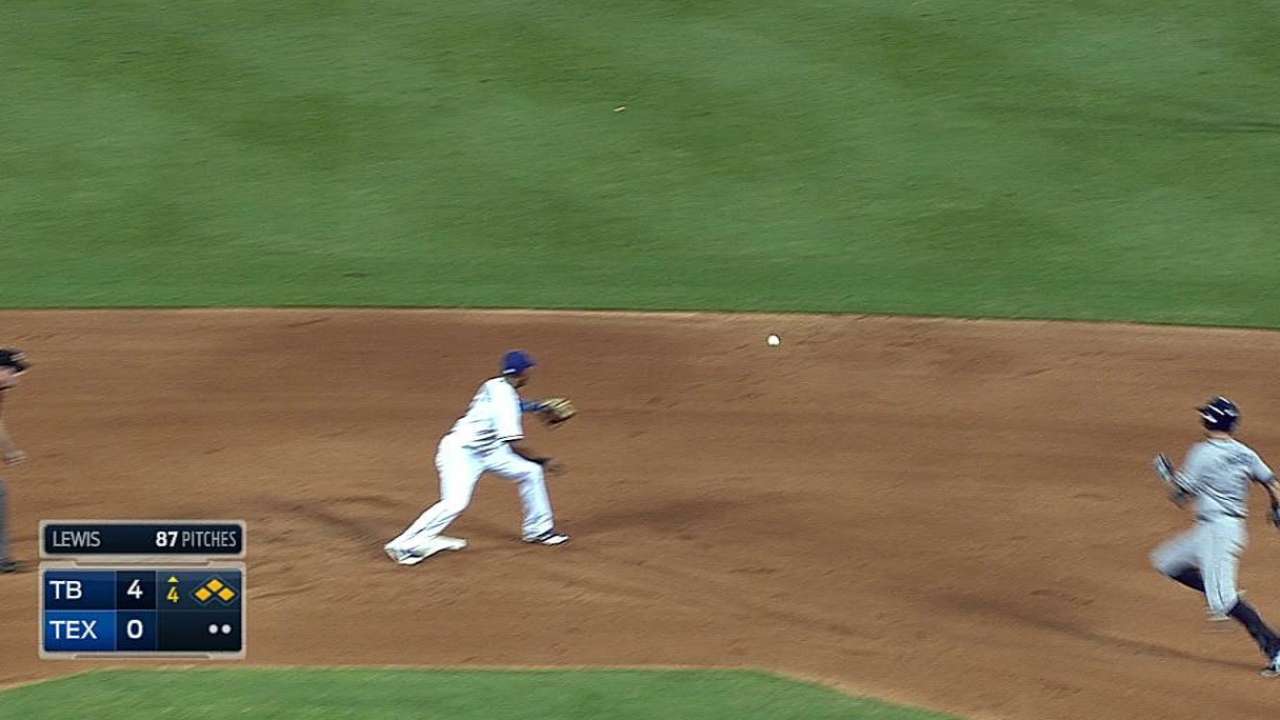 ARLINGTON -- Despite being healthy and playing in all of the Rays' 118 games, Evan Longoria has been in a season-long offensive funk -- relative to what he has done in the past.
His production has triggered numerous theories about his health or lack thereof, but Longoria told reporters on Monday he's perfectly healthy and has been all season.
"I wish I could say that [there has been something physically wrong]," Longoria said. "Unfortunately, it's just not going the way I planned. Again, I wish I could say that there was something or another that would make it an easy cop-out to say this is wrong, is this is the reason why. But the truth of the matter is I've been doing everything that I've done the past five or six years to make me successful, and maybe at times even more and probably put more pressure. So, it's been frustrating."
Longoria noted that he's most concerned about helping the Rays win because the team's playoff hopes remain alive.
"We're not playing for nothing yet," Longoria said. "It could be an interesting stretch if things turn around. You always want to end the season on a positive note. So whatever that means for this team is my hope for the [remaining games]."
A reporter asked Longoria if focusing on winning has helped him not be concerned about his personal numbers. Longoria smiled at the question: "I haven't been focusing on my numbers for a quite a while because I know they're pretty bad."
After the laughter subsided, Longoria allowed that at a certain point he's realized that, the more he focuses on them, "the numbers don't change too quickly."
"It just kind of becomes more of a hindrance than anything because you're looking for things to change in a hurry," Longoria said. "And they're not going to. This game, it's tough, and a lot of times it finds ways to humble you. It isn't always as easy as everybody makes it seem.
"You know, the guys that play at this level are the best players at their positions, respectively, in the world. So we all wish that it was easier at times. But the fact of the matter, it isn't. My focus has to be putting what is important to the group in front of what I consider to be a personal success at the end of the year numbers-wise."
Longoria remains loose and he doesn't appear to be beating himself up too much, though he noted that he has higher expectations for himself than anybody.
"There may be some fantasy owners who aren't too happy" or Rays fans, but he added that he "really can't do any more" than what he's been doing.
Bill Chastain is a reporter for MLB.com. This story was not subject to the approval of Major League Baseball or its clubs.