Rays' 15-K, no-walk performance one for the books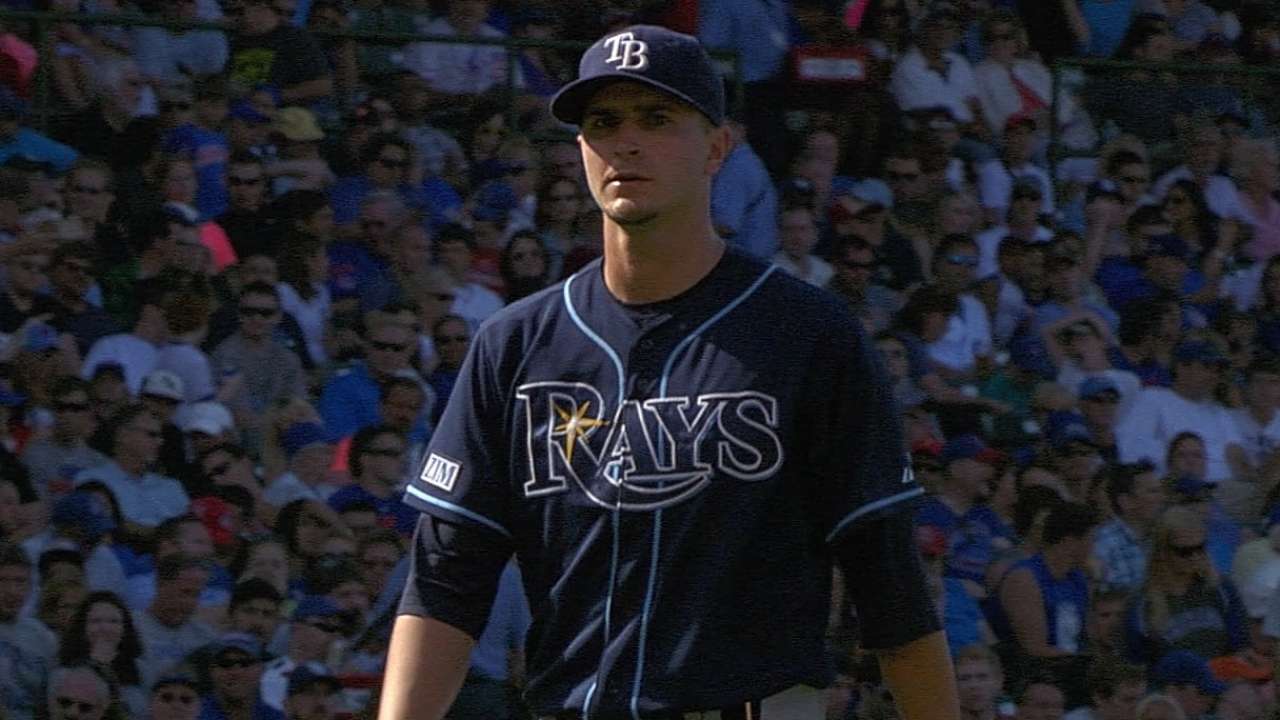 CHICAGO -- In Saturday's 4-0 Rays win over the Cubs, pitchers Jake Odorizzi, Kirby Yates and Jake McGee combined to strike out 15 batters without issuing any walks.
While Saturday marked the second time the Rays have thrown a shutout with 15 strikeouts and no walks -- and the fourth time a team has had 15 or more strikeouts and no walks in a shutout this season -- it is only the 19th time it has happened in the Major Leagues in the past 100 years.
"I was amazed by it," Rays manager Joe Maddon said. "I knew we had a lot of strikeouts after the game. But I didn't know that we didn't have any walks, that didn't compute. And then to see zero and 15, it's pretty impressive."
Bill Chastain is a reporter for MLB.com. This story was not subject to the approval of Major League Baseball or its clubs.