Myers starting rehab assignment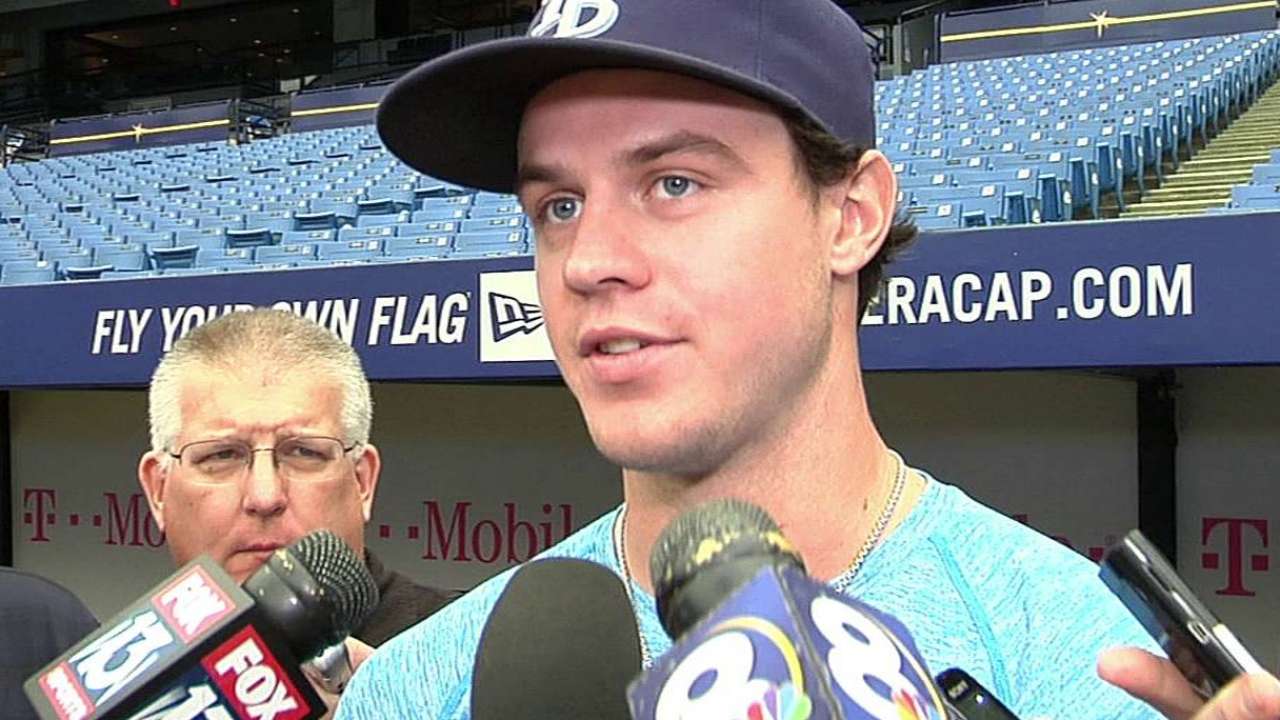 CHICAGO -- Wil Myers, who has been on the disabled list with a right wrist fracture since June 1, will begin a rehab assignment on Saturday for Triple-A Durham against Buffalo (Blue Jays affiliate).
Going forward, Rays manager Joe Maddon was asked what the plan is for Myers' rehab.
"Starting the rehab, he's going to be the DH, then a day off and come back," Maddon said. "There's a seven-inning doubleheader -- he's supposed to play seven innings in one of those games. We have it mapped out. I don't have it memorized, but I think it's mapped out for a solid week as of right now. But there's rain concerns at Durham right now."
Maddon pointed out that Myers will need some at-bats "to really regain his rhythm."
"I would not want to thrust him back into this moment right now, not feeling good about himself," Maddon said. "Wil's pretty honest about that. He's not going to be macho and say, 'I'm ready to go' after five at-bats. Or 10 at-bats. I don't anticipate that from him. So we have a week mapped out. We'll do that first then readjust."
According to the rule for position players, Myers has 20 days to play in rehab games before he must rejoin the Rays or continue with Triple-A Durham, a possibility since Myers still has options -- but an unlikely one.
Maddon doesn't feel the Rays will be faced with that decision, because he doesn't think Myers will need any more than 20 or 30 at-bats to be ready.
"Depends on how his wrist feels," Maddon said. "We have to see how that responds, too."
Bill Chastain is a reporter for MLB.com. This story was not subject to the approval of Major League Baseball or its clubs.