Rotation adapting to life without ace, friend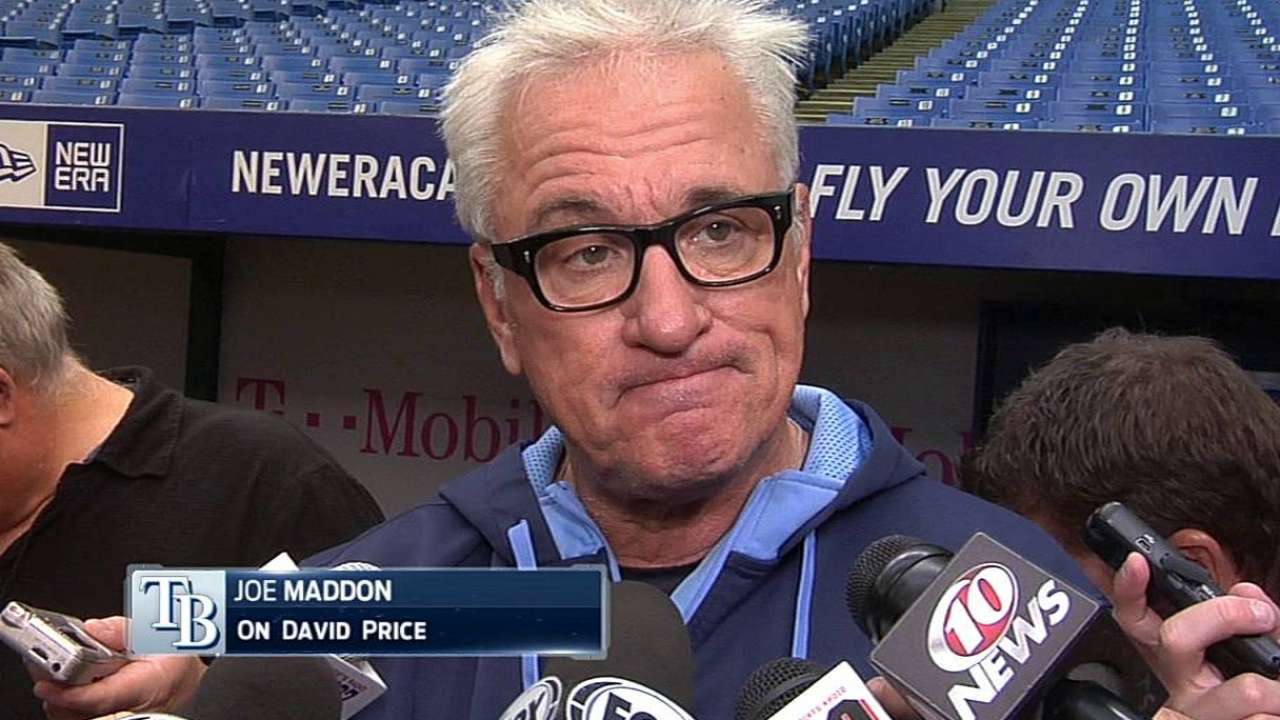 CHICAGO -- David Price got traded to Detroit last week, so the Rays' rotation has gone through its order in full since his departure. Saturday's scheduled starter, Jake Odorizzi, smiled when asked about Price and how things have settled since the initial shock of losing their ace -- and friend.
"One time through, everybody's thrown," Odorizzi said. "We got to see Drew [Smyly] throw. And Drew's starting to get acclimated. And he's fitting in with all of us. So he fits in well with the rest of the crew. So I think that helps out, too, his transition here has made it smoother for all of us."
Odorizzi did allow that things come up daily that remind the Rays of Price.
"There's certain things, you're reminded about of David and you miss him and wish he was here with you, hanging out in the dugout and in the locker, that type of thing," Odorizzi said. "But we've adjusted. We had to adjust.
"Just David things a lot of the time. He did so much here, he did everything. ... We're like, 'Oh man, David would have thought that was hilarious.' More of a friendship type thing than pitching. He was always there pitching, it was more when we're sitting around, hanging out talking, when he was at his best joking around with all of us."
Bill Chastain is a reporter for MLB.com. This story was not subject to the approval of Major League Baseball or its clubs.