Power outage delays Angels-Rays game
Problem results after lightning strikes local substation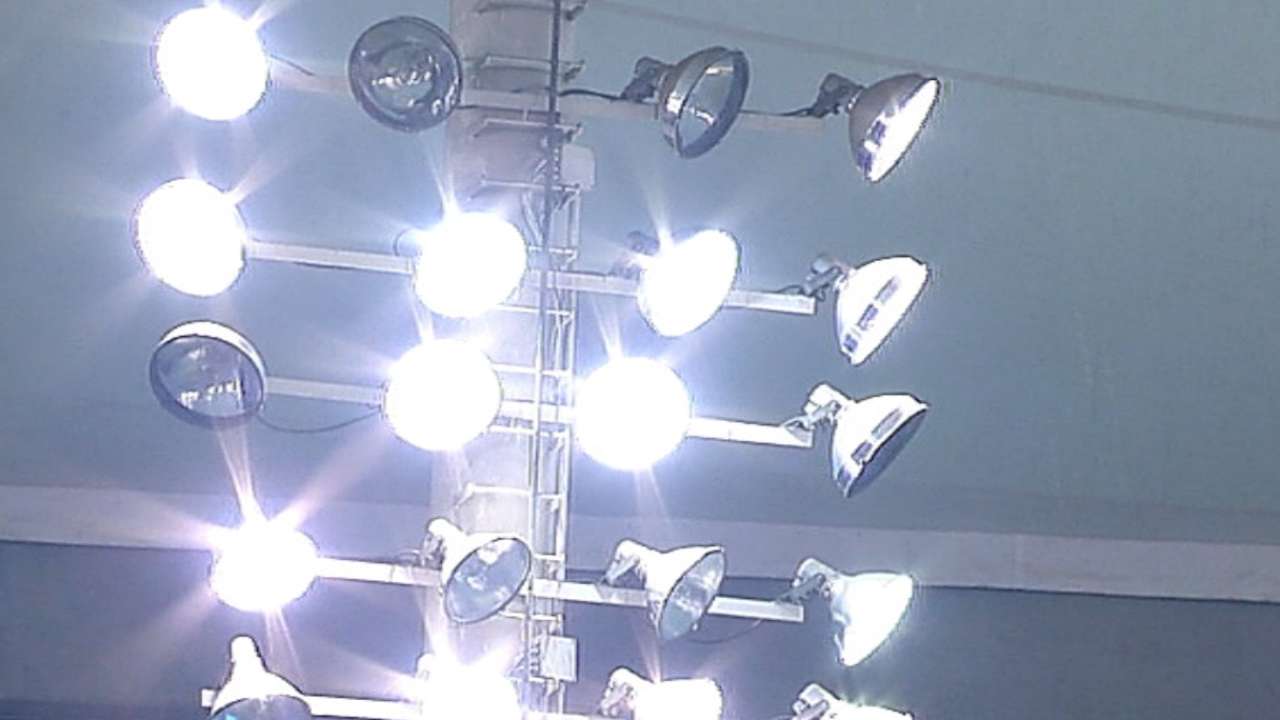 ST. PETERSBURG -- Thunder could be heard outside of Tropicana Field on Sunday afternoon prior to the lights growing dim and causing a delay.
The stadium did not go dark, but the brightness inside the building became visibly reduced, prompting the stoppage of play with two outs in the top of the third and Chris Iannetta at the plate facing a 2-2 count.
Nineteen minutes passed until the lights were finally powered up enough to resume play.
The Rays reported that the problem was caused by a lightning strike at the nearby 16th Street substation.
Bill Chastain is a reporter for MLB.com. This story was not subject to the approval of Major League Baseball or its clubs.