Myers eyeing rehab games in a week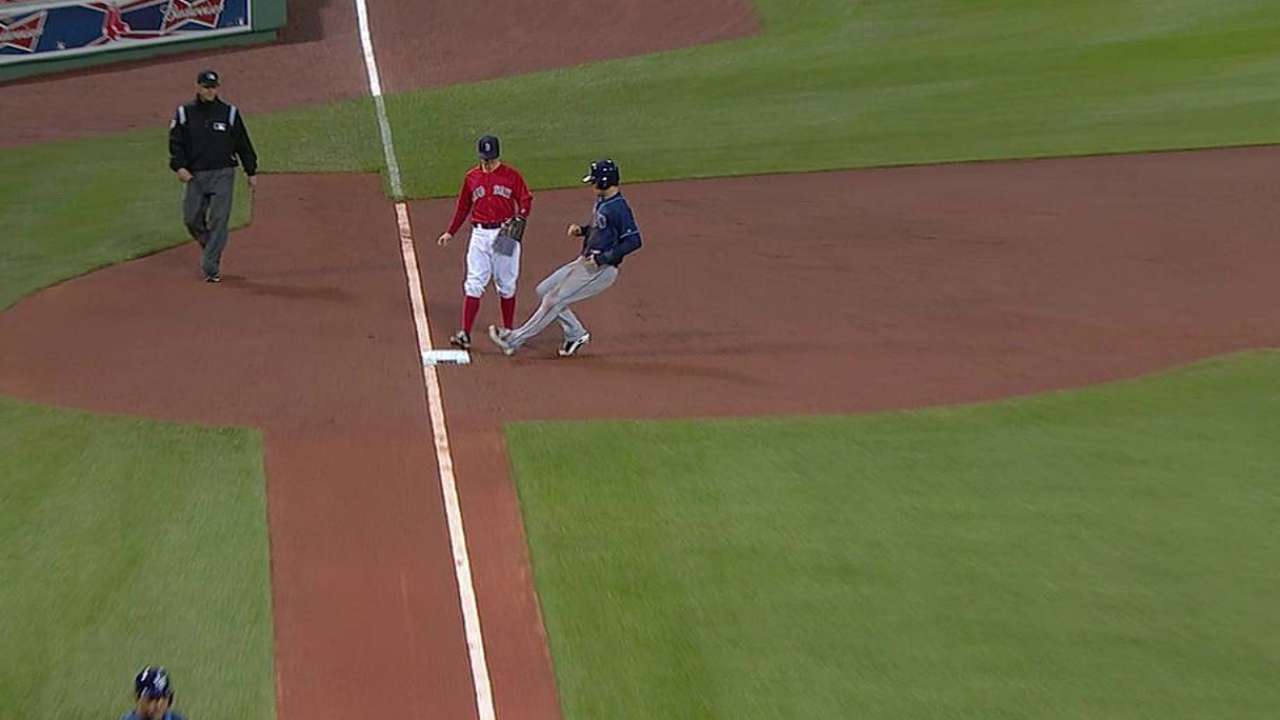 ST. PETERSBURG -- Wil Myers (right wrist fracture) could be playing in a Minor League game as early as next Saturday.
The Rays' slugger swung the bat for a second consecutive day on Saturday, taking 15 swings off a tee, 20 flip toss swings and 20 batting practice pitches in the batting cage. Myers has been producing "cage bombs" during his stints in the cage. When asked how many he produced with his mighty swings on Saturday, he smiled.
"Twenty," he said.
Myers is scheduled to travel to Port Charlotte on Monday to take batting practice on the field with Class A Advanced Charlotte. He'll take his workouts to Triple-A Durham on Wednesday and could be in a game at DH by next Saturday.
"He's feeling well," Rays manager Joe Maddon said. "He's going to go down there and do some work while we're gone. A lot of drill work, practice work. And maybe by the end of next week be ready for game situations."
Myers is pain free, which is encouraging to Maddon.
"I talked to him a couple of times in the dugout," Maddon said. "When he talks about how he feels when he swings, he's very positive and encouraged."
Bill Chastain is a reporter for MLB.com. This story was not subject to the approval of Major League Baseball or its clubs.