Loney double stands after review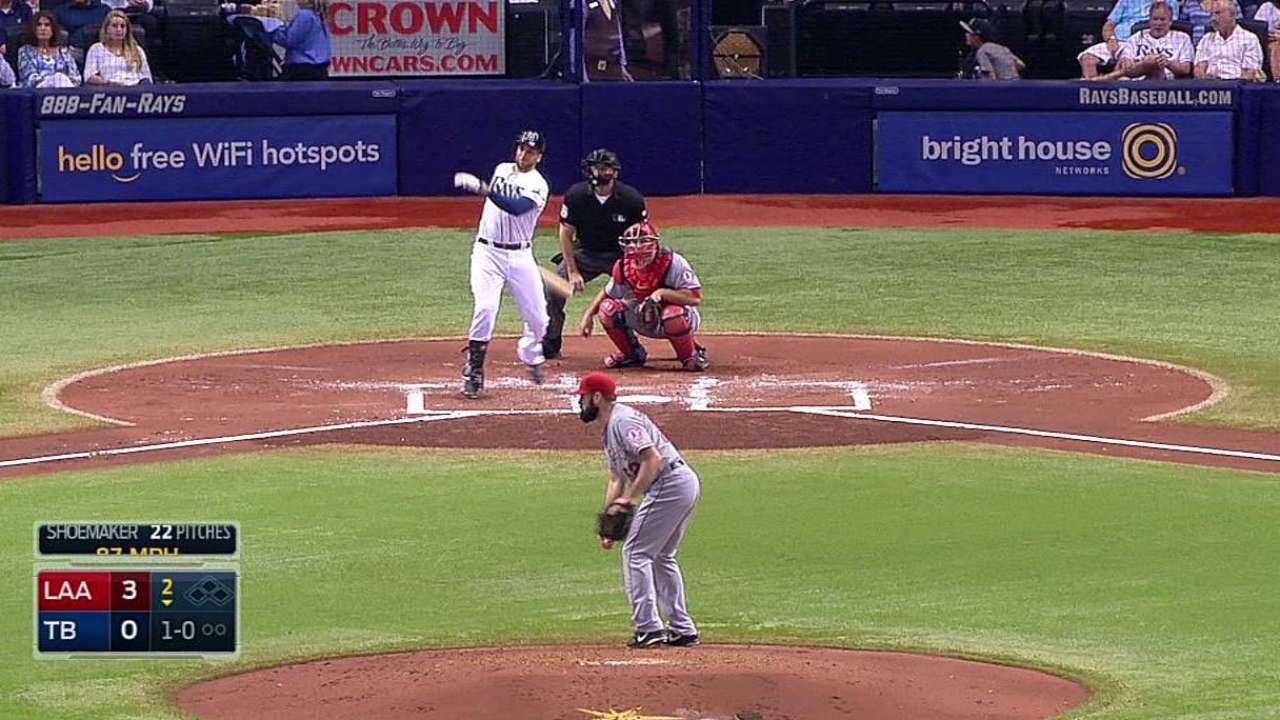 ST. PETERSBURG -- James Loney doubled off the wall to lead off the second inning of Friday night's Rays-Angels game at Tropicana Field, but the umpires decided to take another look.
Crew chief Larry Vanover called for a Crew Chief review for a potential home run ruled in play.
In question was whether the ball first hit in the right-field stands before ricocheting back onto the field, which would have made the hit a home run.
After a 2-minute, 10-second review, the call stood and Loney did not come away with his sixth home run of the season.
Bill Chastain is a reporter for MLB.com. This story was not subject to the approval of Major League Baseball or its clubs.