Zobrist survives Deadline despite rumors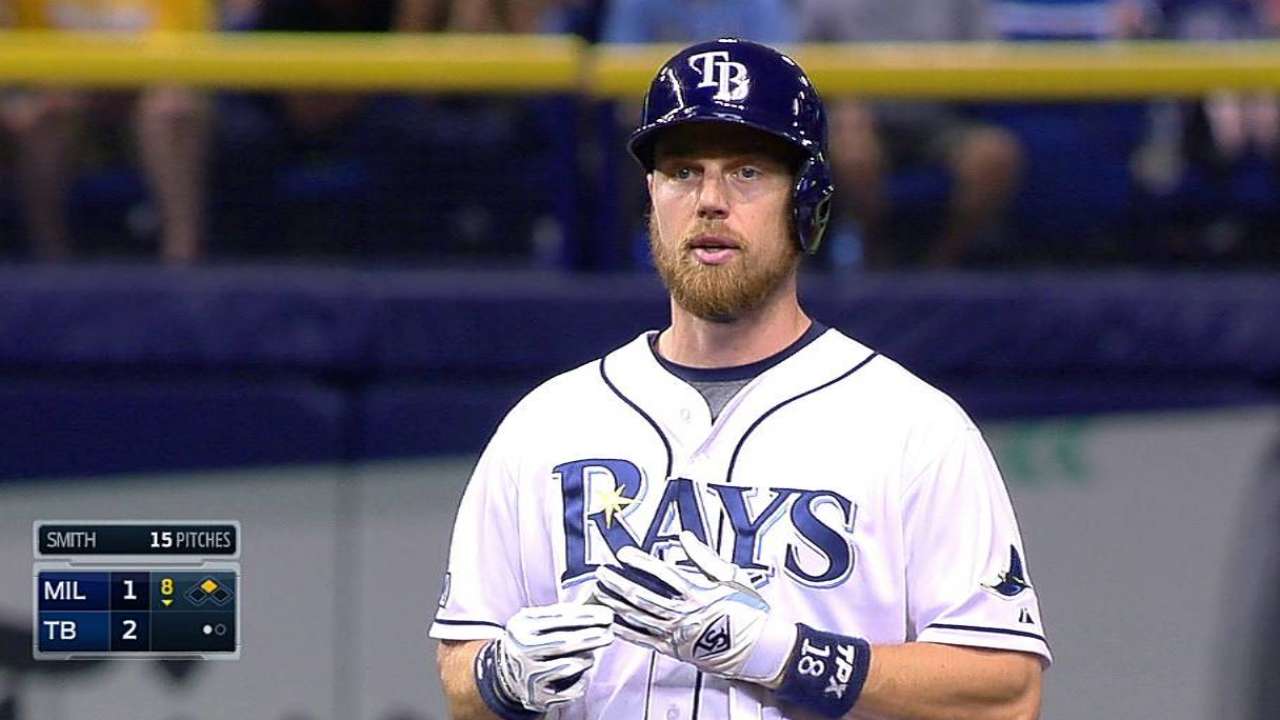 ST. PETERSBURG -- Ben Zobrist knew his name would come up in trade rumors but didn't want to let it weigh on him. If you need further evidence, consider that he was taking a nap during the height of Thursday's pre-Trade Deadline activity.
After taking his son, Zion, to an early morning dentist appointment, Zobrist crashed during the afternoon. While he was sleeping, Rays ace David Price was traded, and a bogus Twitter post that he'd been traded picked up some steam, even being broadcast on ESPN.
When Zobrist woke up, he saw some texts from his wife, Julianna, who was flying back from Los Angeles. She was asking if he had indeed been dealt to the Pirates.
"I started looking around on the Internet to see if I could see anything. At that point, everything had already been taken off," Zobrist said. "When it happened, I was really unaware of all of it going down."
Also in his inbox? Emails from people asking for tickets in Pittsburgh.
But the Rays held on to Zobrist, despite several weeks of rumors and an assumption by many that they would deal him if they traded Price. While everyone in the clubhouse was disappointed to lose Price, they were pleased -- as much as they could be, at least -- that the rest of the group came back to work Friday.
"I'm really happy the team on the field remained intact. Zo, as an example," Rays manager Joe Maddon said. "That would have been, I think, a little more difficult only because of the everyday component and the versatility component. That might have been a little bit more difficult to deal with."
Bill Chastain is a reporter for MLB.com. Adam Berry is a reporter for MLB.com. Follow him on Twitter at @adamdberry. This story was not subject to the approval of Major League Baseball or its clubs.