Hanigan still dealing with soreness, return pushed back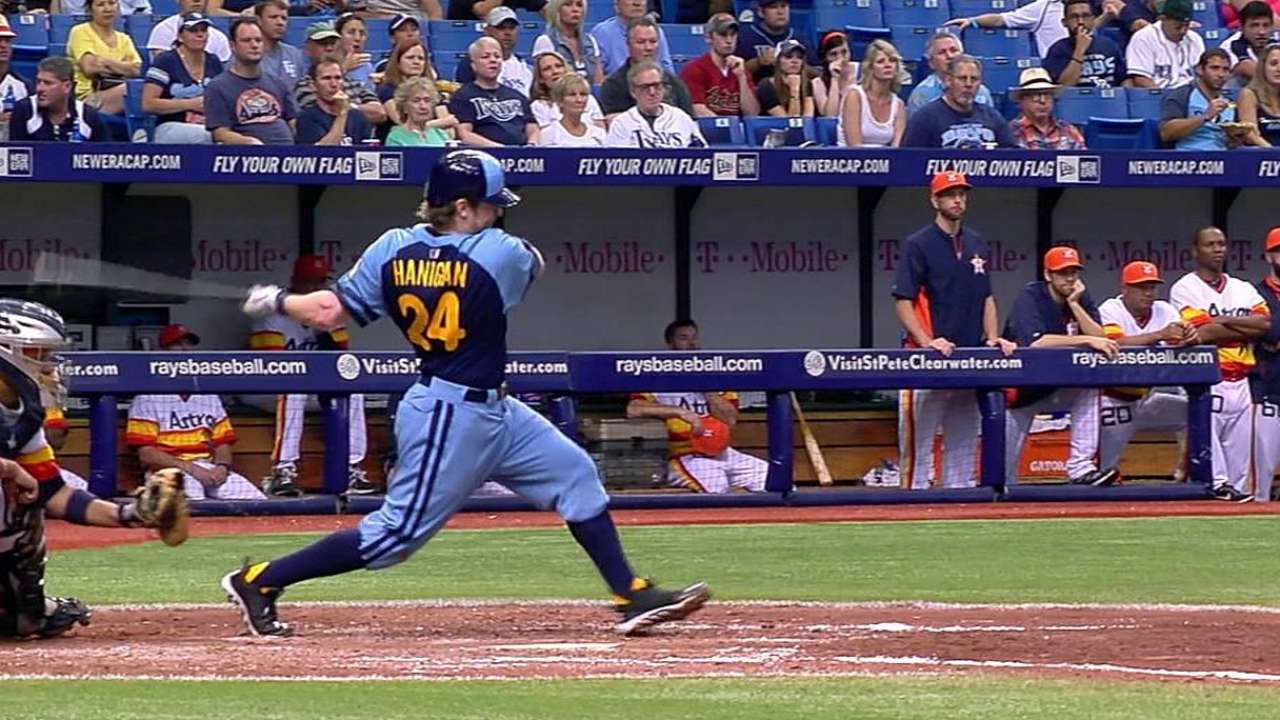 ST. PETERSBURG -- Catcher Ryan Hanigan's timetable to return to the field has been pushed back, manager Joe Maddon said Tuesday.
Hanigan, on the disabled list with a left oblique strain, was optimistic early on Tuesday, saying he hoped to play a rehab game during the week and be back in the lineup for this weekend's Angels series. But after taking batting practice, he still felt soreness in the oblique, and a return against the Angels is now unlikely.
"Doesn't look like that right now," Maddon said. "Just talked to [head athletic trainer Ron Porterfield] about that. He hit again today -- still a little bit sore but nothing awful. So Ronny wants to back off just a little bit. Get him back again active on Friday and Saturday, and then determine when he's gonna play at that point."
Maddon said that Hanigan didn't regress Tuesday, just experienced the same soreness he has been dealing with during his time on the DL.
"Not necessarily a movement backwards, an immediate retreat, at all," Maddon said. "It's just still that soreness. Ronny just wants to be overly careful with him."
Hanigan last played on July 8. This is his second time on the DL this season after a stint in May, when he strained his right hamstring.
David Adler is an associate reporter for MLB.com. This story was not subject to the approval of Major League Baseball or its clubs.