Cobb notches first big league hit with RBI double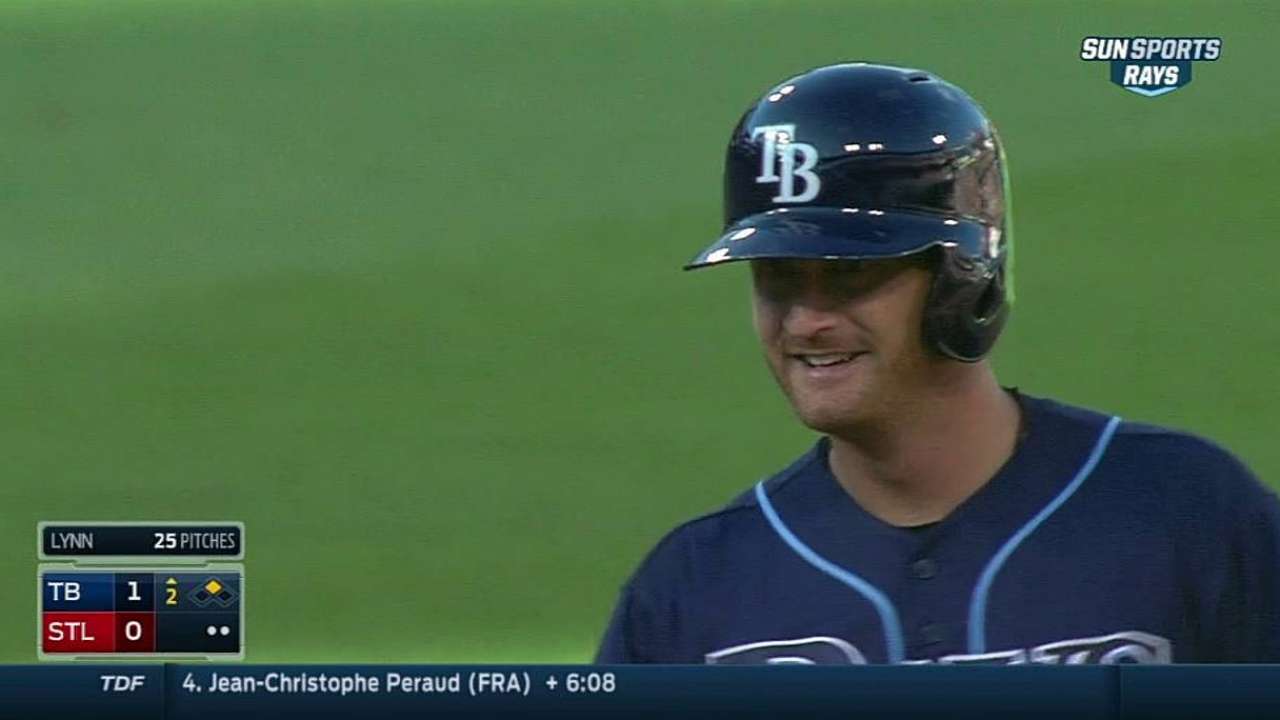 ST. LOUIS -- Rays starter Alex Cobb sent a fastball down the first-base line Wednesday and hustled into second base for his first Major League hit.
After going 0-for-7 in his first at-bats in the big leagues over the last two seasons, Cobb broke through against Cardinals starter Lance Lynn in the second inning at Busch Stadium. The double drove in the first run of the game, giving Cobb his first Major League RBI at the same time.
"The fortunate thing about being a pitcher is you know that you're going to get a fastball in the zone," Cobb said. "Especially facing a pitcher that had seven career at-bats at that time, probably not going to hurt you up there so you just throw a fastball in there. I was just swinging."
Cobb's hit proved to be the game-winner in a 3-0 Rays' victory over the Cardinals. He tossed seven scoreless innings on the mound, scattering five hits while striking out 10.
The right-hander had never had so much as a plate appearance in 118 games in the Minor Leagues, meaning Wednesday's hit marked the first of his professional career.
"This is the coolest thing I've done in my big league career, for sure," Cobb said. "I was kind of secretly hoping it was a 1-0 win."
Cobb's hit Wednesday night was the first MLB knock by a Cobb since Sept. 3, 1928 -- Ty's last hit.
Alex Halsted is an associate reporter for MLB.com. This story was not subject to the approval of Major League Baseball or its clubs.