Rays aware of playoff positioning, trade talk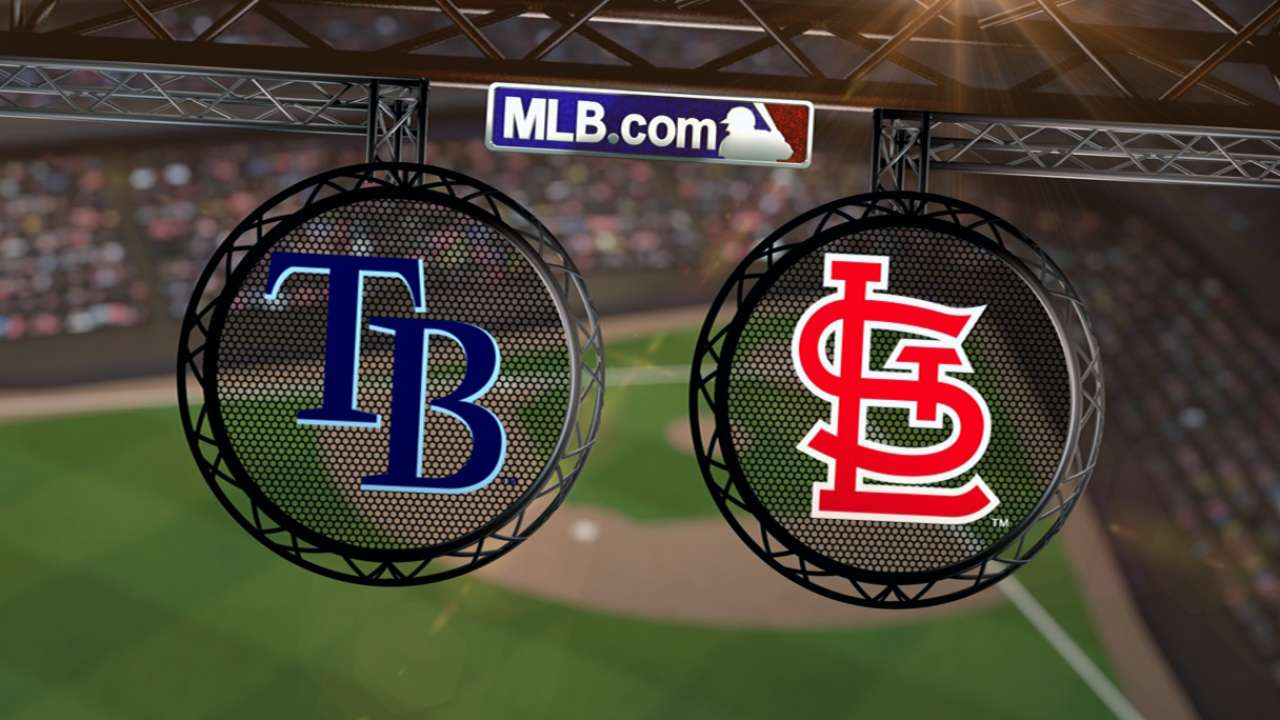 ST. LOUIS -- As the non-waiver Trade Deadline fast approaches, there is no escaping the chatter and speculation for the Rays.
Tampa Bay holds the top pitching commodity in left-hander David Price, and with the Rays' recent play, they have a dilemma, too. After once sitting as many as 18 games below .500, the Rays have surged within five games of the mark and 5 1/2 games of an American League Wild Card spot entering Wednesday.
"To this point today, we've done as much as we possibly could to make the decision a little bit tougher," Evan Longoria said. "I hate speculating, I hate having to think about it or talk about what I think is going to happen. I totally believe that whatever the decision is, that [general manager] Andrew [Friedman] and the front office will have the best interest of the team going forward at heart."
The recent surge, combined with what has appeared to be a winnable AL East, has the Rays' intentions in a bind just eight days removed from the Trade Deadline.
The Rays may choose to sit still and not trade Price, but another option was proposed to manager Joe Maddon on Wednesday. Could the Rays, in six weeks time, have gone from sellers to buyers?
"I'm forced to say the same thing every year at this time. I like our names," Maddon said. "We have plenty to get this done with what we have on the field. I think sometimes people are fooled by that, having to go out and get somebody at the Trade Deadline in order to make them a contender. Sometimes you've got the answer from within."
Maddon rattled off additions the team could make, and none of them require looking on the open market. The team, while there are no true timetables, expects to get catcher Ryan Hanigan, outfielder David DeJesus and right fielder Wil Myers back from the disabled list by crunch time.
The Rays will begin a nine-game homestand Friday that will carry the team through the deadline. Price will start Friday for the Rays in St. Petersburg barring any sudden activity, but the next uniform he puts on remains uncertain.
"If they feel that keeping David here is the decision, then we'll understand that they kind of see and respect our efforts and really believe in this team making a playoff push," Longoria said. "If it's the other way around, then we look at it as business as usual and you can't give up."
Price and Longoria sat down for lunch Wednesday in St. Louis, the trade discussion still not escaping them.
"If he's gone, it's going to suck. That's the easy answer," Longoria said. "We ate lunch today and I don't want to put words in his mouth, but he was saying that if he had to pitch against us in the near future, that he would be an emotional wreck."
With a sudden push, Longoria and the Rays hope they have altered the mindset of the team's front office.
"It would be pretty surprising just because we're not 15 out," Longoria said. "I hope I don't have to talk about it anymore. I hope we can play the rest of the year with him and then a decision can be made after that."
Alex Halsted is an associate reporter for MLB.com. This story was not subject to the approval of Major League Baseball or its clubs.