Maddon sets rotation for Red Sox series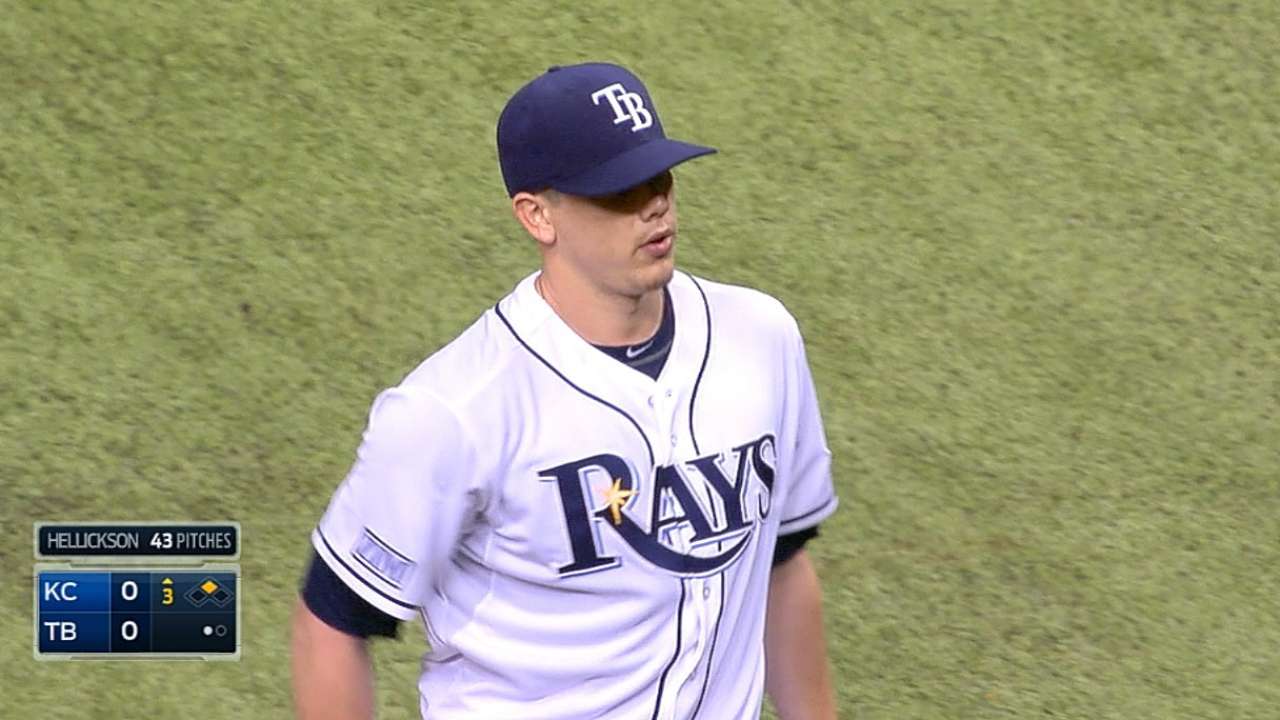 ST. LOUIS -- The Rays' rotation for their weekend series against Boston has been set.
Due to the All-Star break and an abundance of off-days, the weekend's starters had been uncertain until Rays manager Joe Maddon laid out the team's plan Wednesday in St. Louis.
After David Price starts Friday, the Rays will recall Jeremy Hellickson from Double-A Montgomery to make Saturday's start before Chris Archer starts the series finale Sunday.
Hellickson, who began the season on the disabled list due to right elbow surgery, made his season debut July 8 before being optioned to Double-A on July 13 to make additional starts while the Rays didn't need his services.
"Everything seemed to be good. We wanted to keep him rolling," Maddon said. "The awkward schedule permitted us to do it this way, also, coming out of the break. He's ready to roll."
Hellickson, who went 4 1/3 innings allowing one run in his lone Major League start this season, tossed 11 innings allowing three earned runs over the two starts since being optioned, last pitching Sunday.
Archer, meanwhile, will be pitching on six days of rest after pitching Sunday in Minnesota. The right-hander has a 3.31 ERA in 20 starts.
Alex Halsted is an associate reporter for MLB.com. This story was not subject to the approval of Major League Baseball or its clubs.