Longoria homers to set Rays' RBI record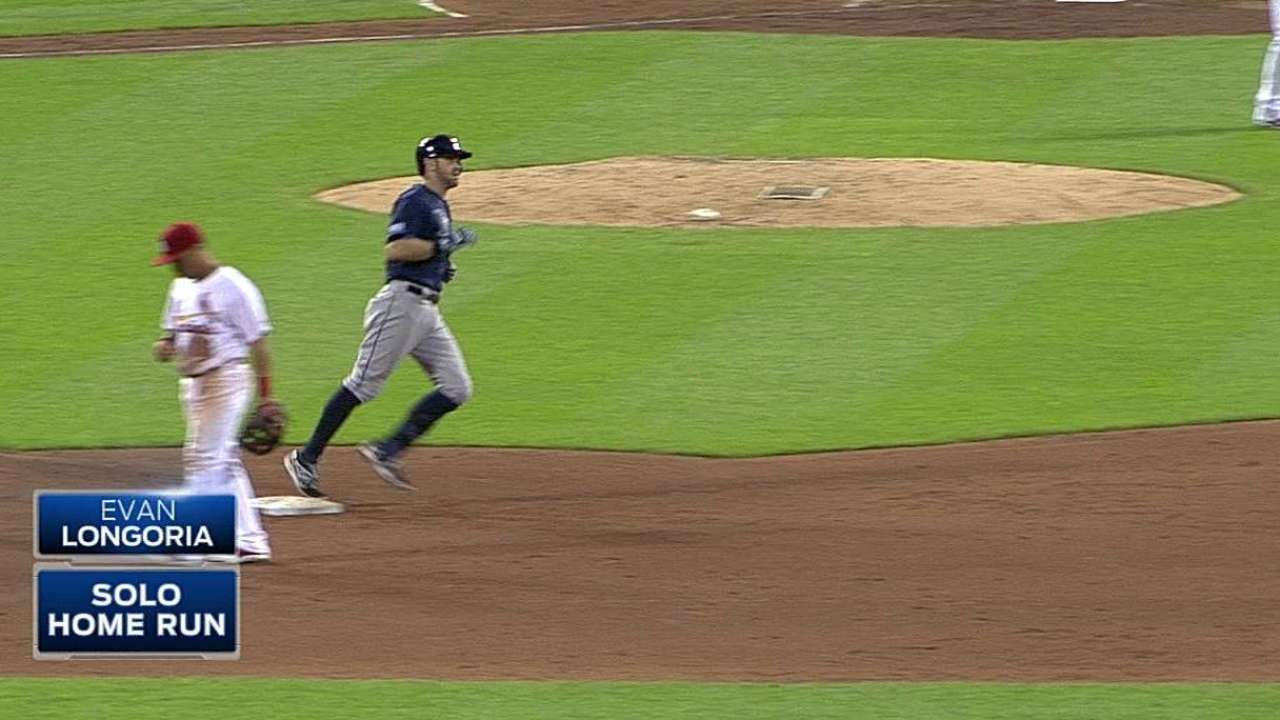 ST. LOUIS -- Evan Longoria continued to make Rays history Tuesday night, when he sent a ninth-inning pitch over the left-field wall at Busch Stadium.
Longoria, who on Sunday set the franchise record with 216 career doubles and tied Carl Crawford for the franchise mark with his 592nd RBI, passed Crawford with RBI No. 593 just two days later with his blast that capped a 7-2 win over the Cardinals. Crawford had also held the previous doubles record.
"I'm proud to be there amongst good company," Longoria said when he tied Crawford on Sunday. "Carl was a great ambassador for the Rays and obviously one of the guys this franchise will always remember. I'm pretty much here for the rest of my career, so I guess at some point I expected to be there. Today being the day, just a proud day."
The seventh-year pro surpassed Carlos Pena (162) in April for the club's home run record. He now has 174 in his career.
Longoria needs 23 extra-base hits to break his fourth franchise record this season. That mark is currently held by Crawford, who has 424.
Alex Halsted is an associate reporter for MLB.com. This story was not subject to the approval of Major League Baseball or its clubs.