Longo sets franchise 2B record, ties RBI mark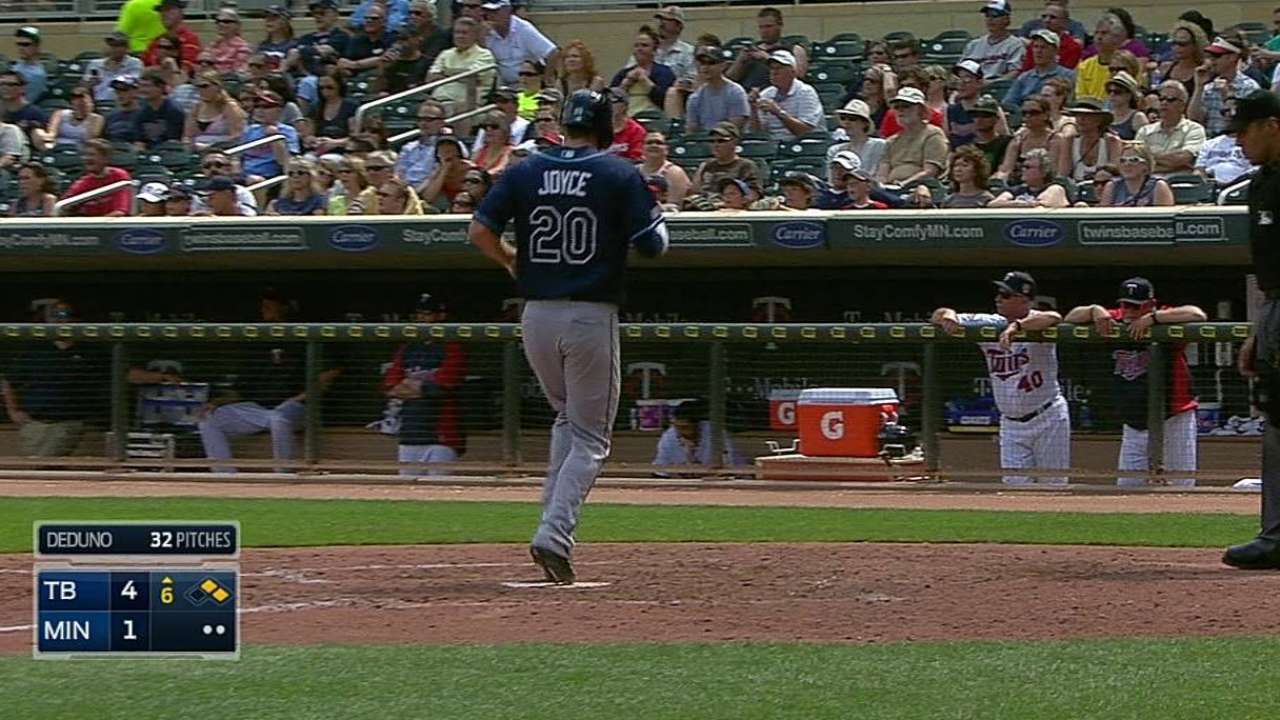 MINNEAPOLIS -- Evan Longoria claimed a piece of the Rays' record book on Sunday when he passed former Tampa Bay outfielder Carl Crawford for the club's career doubles record with 216 and tied Crawford's career RBI record at 592.
"I'm proud to be there amongst good company," Longoria said. "Carl was a great ambassador for the Rays and obviously one of the guys this franchise will always remember. I'm pretty much here for the rest of my career, so I guess at some point I expected to be there. Today being the day, just a proud day."
Longoria led off the third inning of Sunday's game against the Twins at Target Field by hitting an 0-2 pitch from Kevin Correia into the left-field corner for a double. That tied Crawford.
Longoria added an RBI double in the sixth off right-hander Samuel Deduno to set the career doubles mark, and the RBI pulled him into a tie with Crawford.
"No big surprise," said Rays manager Joe Maddon about Longoria's accomplishment. "He's going to set a lot more records here. Good for him."
Bill Chastain is a reporter for MLB.com. This story was not subject to the approval of Major League Baseball or its clubs.