Molina gets day off amidst hot streak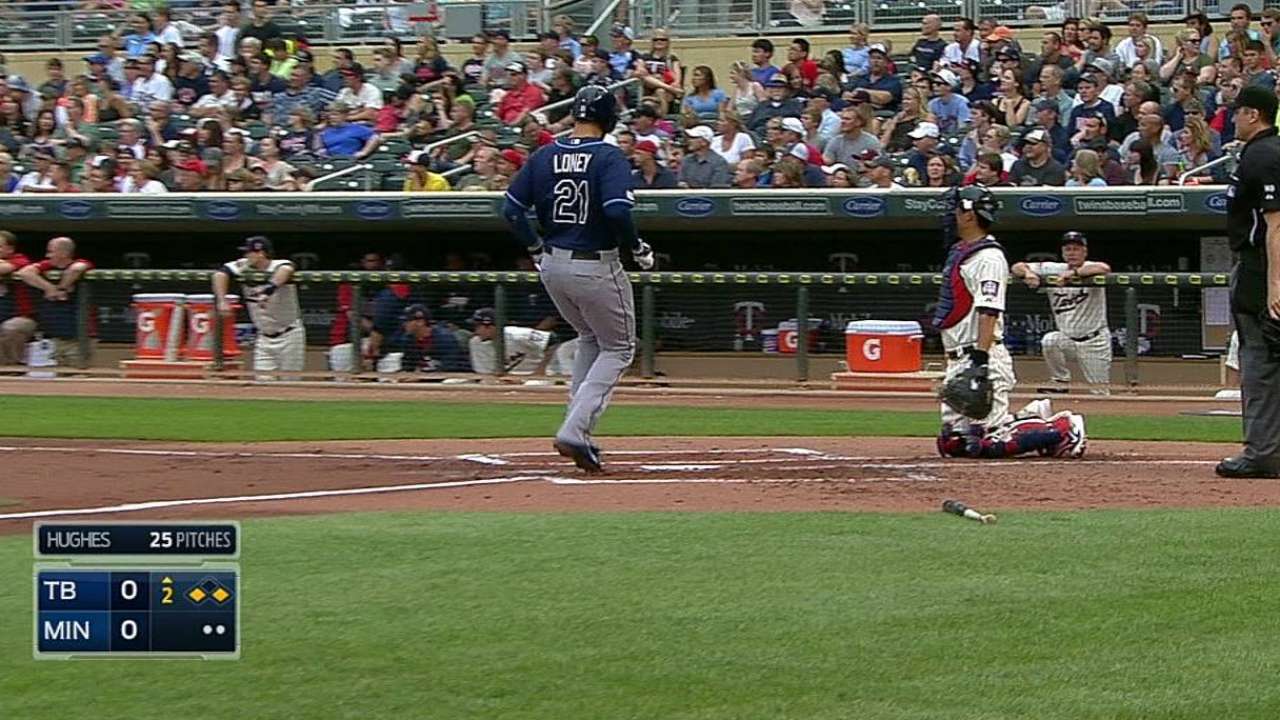 MINNEAPOLIS -- Jose Molina is in the midst of a season-long seven-game hitting streak. In Saturday night's 5-1 win over the Twins, the Rays' catcher posted his first multi-RBI game since Aug. 27 against the Angels. And he has driven in a run in three consecutive games.
So why did Curt Casali start at catcher Sunday afternoon against the Twins? According to Rays manager Joe Maddon, it's all about the long haul. And the fact that Casali played well in his Major League debut Friday night "had something to do with it."
"Part of it is just Ja-Mo in general," Maddon said. "[Ryan] Hanigan, I don't know how long he's going to be out. So you don't want to press Ja-Mo to the point of breaking him either -- day game after night game. If it was another night game, it could have been Ja-Mo quite frankly. But the way it all played out with David [Price] pitching yesterday and Ja-Mo getting another day off, he'll be nice and fresh again.
"He looked really good yesterday, man. So I think the fresher we keep him, the better he's going to play."
Bill Chastain is a reporter for MLB.com. This story was not subject to the approval of Major League Baseball or its clubs.