Odorizzi to get first at-bat since high school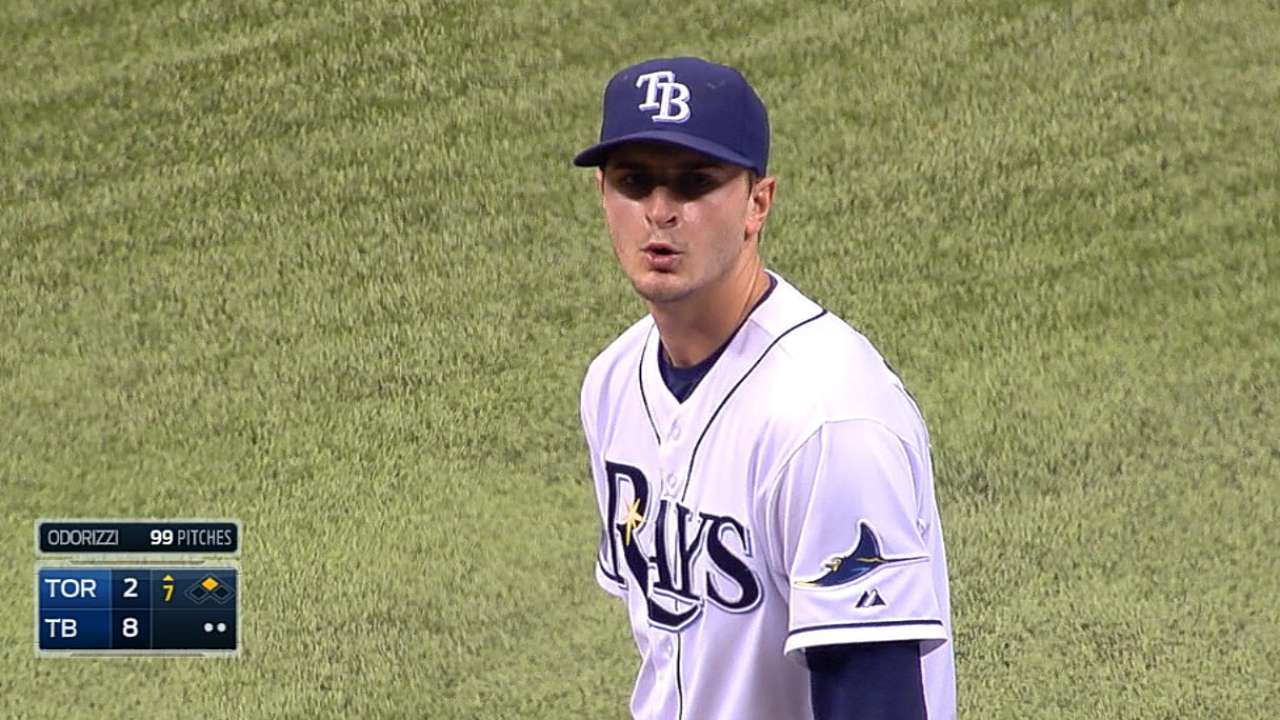 MINNEAPOLIS -- Jake Odorizzi will be the next in line among Rays pitchers to try and get a hit this season when he starts against the Cardinals Tuesday night in St. Louis.
When asked for a scouting report on Odorizzi, fellow hurler Chris Archer allowed: "He has a quiet, compact swing. His bat drags a little. So he's probably going to hit the ball the other way, but it's been awhile. And 90 mph is a lot different than hitting 55 mph BP from Hick [pitching coach Jim Hickey]."
When a reporter pointed out to Archer that not only will Odorizzi not be facing Hickey, he'll be facing Cardinals ace Adam Wainwright, Archer smiled.
"Maybe he'll pipe him one," Archer joked. "He might pipe him one, you never know."
Odorizzi noted that he has no idea what to expect when he steps into the batter's box Tuesday night.
"I haven't seen live pitching in six years," Odorizzi said. "So I don't know what it's going to look like. I'll be swinging, I guess."
Odorizzi said his last at-bat came in high school in his state baseball tournament.
"So it's been awhile," Odorizzi said. "That's the last time I've seen live pitching from anybody other than a coach. When you see somebody like Wainwright compared to a high school kid, it's going to be like night and day."
Esteban Yan remains the only pitcher in Rays history to hit a home run. When Odorizzi was asked if he was prepared to hunt down the "Great Estaban," he first had to learn about Yan's feat. He then smiled.
"I think that's going to be about the last thought I'll be thinking after I see one pitch," Odorizzi said. "... I'll be happy to make contact. I've got my own bats, you better believe that."
Hitting coach Derek Shelton was asked if he was enthused about having Odorizzi in the order Tuesday night.
"Oh, yeah," Shelton said. "Ecstatic."
Rays pitchers are 0-for-11 this season.
Bill Chastain is a reporter for MLB.com. This story was not subject to the approval of Major League Baseball or its clubs.