Casali impresses in debut with Rays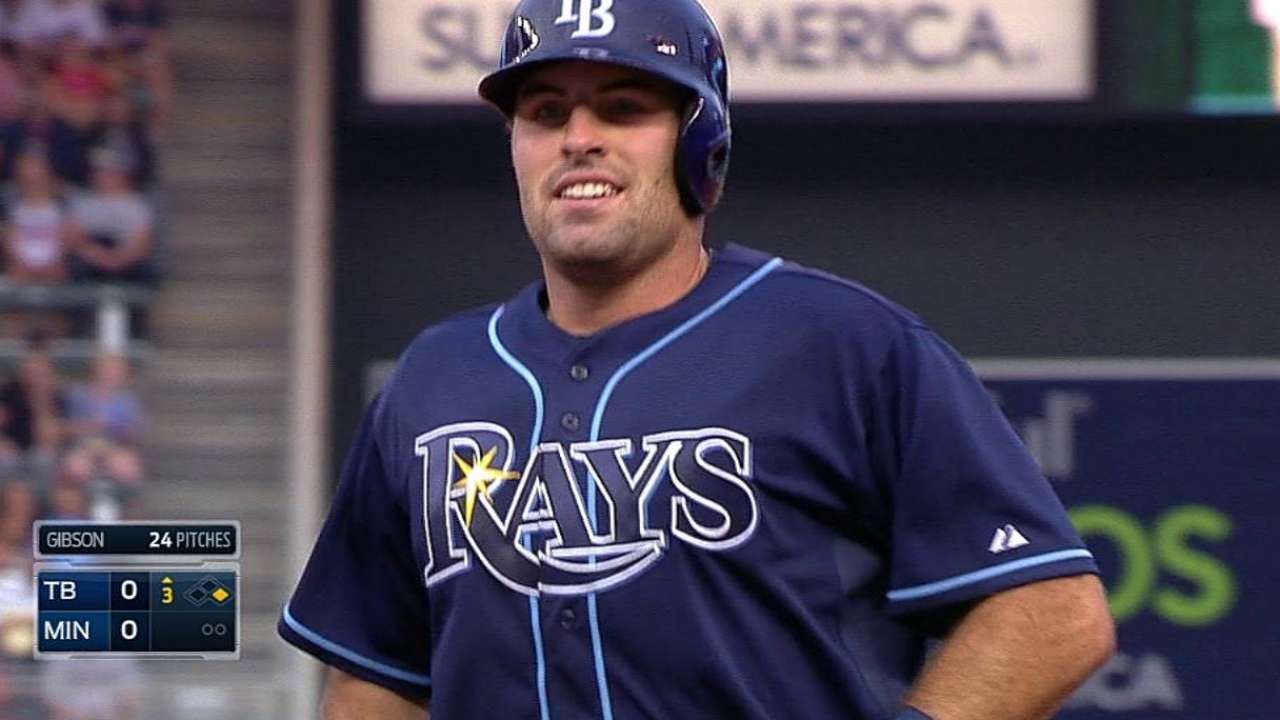 MINNEAPOLIS -- Curt Casali was selected from Triple-A Durham on Friday and made his Major League debut, starting at catcher against the Twins Friday night and collecting his first Major League hit in his first big league at-bat.
Overall, he made a favorable impression on Rays manager Joe Maddon.
"The thing that I saw last night that was very impressive was the way that he blocked the ball," Maddon said. "I mean, because [Alex] Cobb's not easy. He's going to throw that curveball in the dirt and the changeup in the dirt and he did a really nice job of that. I thought he received the ball well. He wasn't jumping all over the place, and when you talked to him he was in control of his emotions. So all of that stuff was a positive.
"Moving forward, I knew he'd been struggling offensively in the Minors Leagues more recently, but this guy's got some good offense in him, too. And I think if we can just help him find what's been missing more recently, we can possibly help with that. But the guy's definitely ready to be here. Emotionally, too. I'm not afraid to use him."
After Friday night's game, home-plate umpire Hunter Wendelstedt told Maddon that Casali looked good from his vantage point.
Maddon was asked how often an umpire will tell a manager his opinion on a catcher and he replied: "Only when he means it."
"Often times I'll go up to an umpire when a new catcher is out there and I'll say, 'What do you think? What do you got on my guy?' But without even asking he brought it to my attention. It's almost like a courtesy thing. ... It was nice that Hunter came by and validated. So then when you talk to Curt you can say, 'Hey listen, you did a great job. I want you to know the umpire felt the same way. Nice going.' And that goes a long way."
Bill Chastain is a reporter for MLB.com. This story was not subject to the approval of Major League Baseball or its clubs.