Rays' Draft signings at deadline stand at 37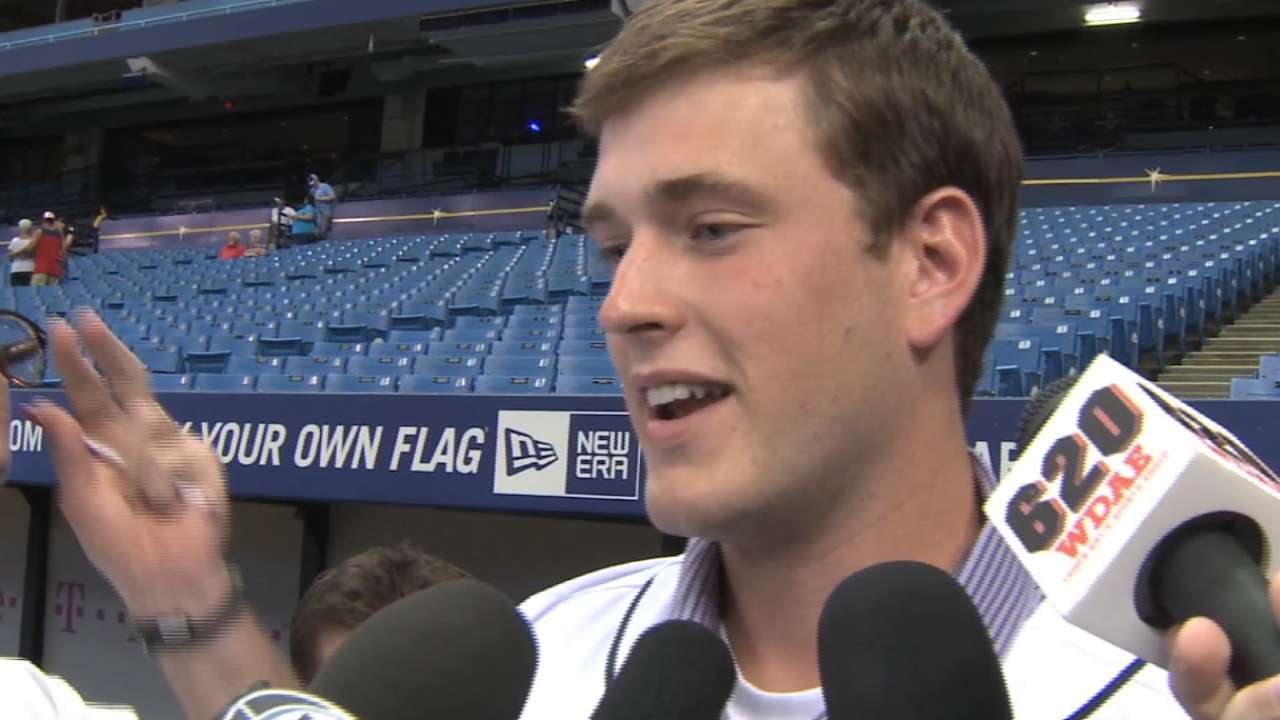 MINNEAPOLIS -- Major League Baseball's signing deadline for players selected in the 2014 First-Year Player Draft passed Friday, and the Rays did well, signing 37 of their 41 players selected, including their top 25 picks.
Highlighting those signings was Casey Gillaspie, the Rays' first pick and the 20th overall selection of the Draft. The switch-hitting first baseman from Wichita State will receive a bonus worth $2,035,500, which is equal to the assigned value of the slot.
Gillaspie, the younger brother of White Sox third baseman Conor Gillaspie, batted .389 with a .520 on-base percentage and 15 home runs in 59 games as a junior. Gillaspie is the 14th Wichita State player to be drafted in the first round, and he was named the Missouri Valley Conference Player of the Year.
Gillaspie is hitting .271 with four home runs and 18 RBIs in 30 games at Class A Short Season Hudson Valley.
The only players the Rays did not sign were: left-hander Tyler Wells (25th round), outfielder Joshua Davis (32nd round), right-hander Matthew Plitt (37th round) and right-hander Conor Harber (40th round).
Bill Chastain is a reporter for MLB.com. This story was not subject to the approval of Major League Baseball or its clubs.