All eyes on Price as second half begins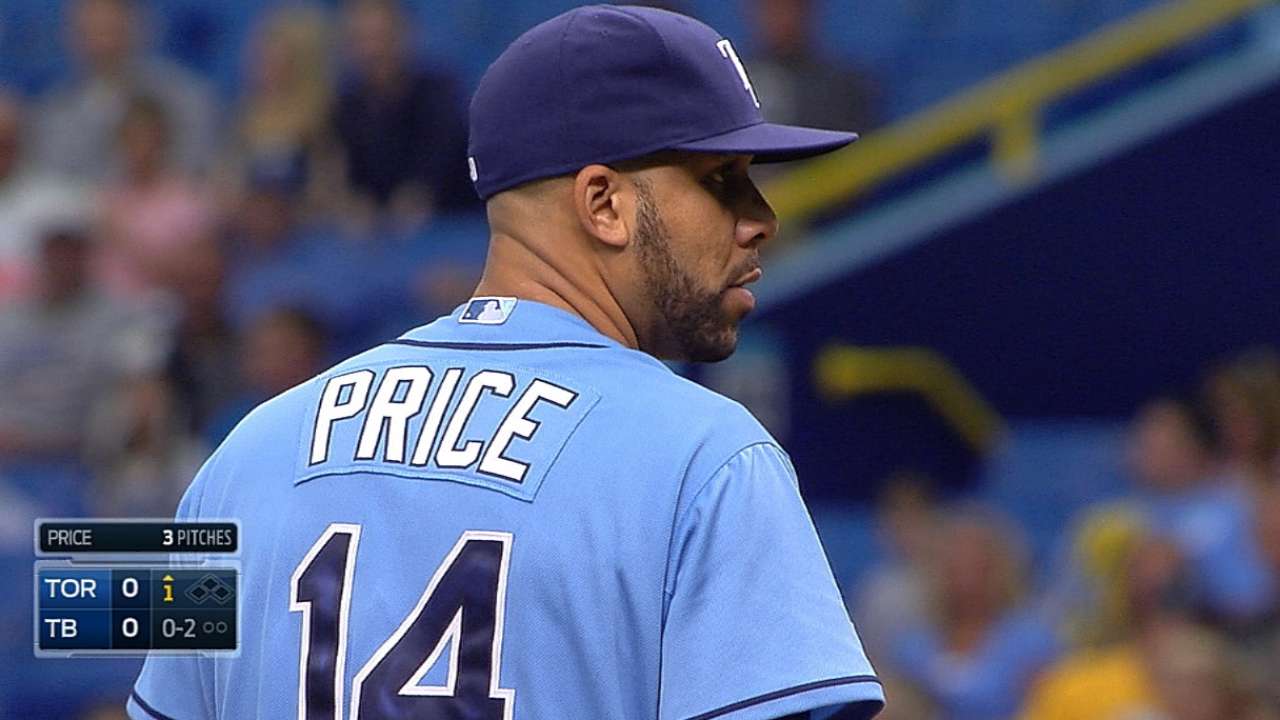 ST. PETERSBURG -- The Rays played their best baseball of the season over the final month of a disappointing first half, providing reason for optimism within their clubhouse. But as they stand 9 1/2 games behind the first-place Orioles in the American League East with 65 games remaining, the question remains: Will they trade David Price?
Furthermore, what would the Rays do if Price were traded?
"We've been playing much better baseball. It's not any of our decisions in here to decide what happens and speculate on what could happen," third baseman Evan Longoria said. "Whatever it is, we're going to have to move forward after the Deadline."
Not knowing what his future may hold, Price had to weigh in on it at the All-Star Game in Minnesota. Another rumor came to the surface Thursday afternoon, as FOXSports.com reported that the Rays and Mariners have discussed a deal involving both Price and super utility man Ben Zobrist.
The rest of the Rays know they're in for two more weeks of speculation as they head toward the July 31 non-waiver Trade Deadline and attempt to climb up the AL East standings.
"The one thing that is going to be asked, and I'm sure I'll be asked it again, is, 'Is David going to be here and what happens if he's not here?'" Longoria said. "What happens? We're defintely not going to fold up the tent. The Rays franchise just doesn't end when he -- if he -- doesn't come back after the Deadline. Whatever ends up happening, the next day will be business as usual. We'll try to go out there and win just like we did the day before when the team was like it was before."
Manager Joe Maddon offered a similarly positive message Thursday, still believing the Rays will contend in September if they continue to focus on winning series, but he admitted they have "few, if any, mulligans left." Only one team in the past two decades, the 2006 Twins, has reached the postseason after being at least 9 1/2 games out of a playoff berth at the All-Star break.
"We can't afford any big slipups like we've had in the first half. That could be devastating if that were to happen," Maddon said. "I feel good about it. We've just got to be ready to play on a nightly basis, really have to be ready."
Adam Berry is a reporter for MLB.com. Follow him on Twitter at @adamdberry. This story was not subject to the approval of Major League Baseball or its clubs.