Cobb aims to help Rays carry over momentum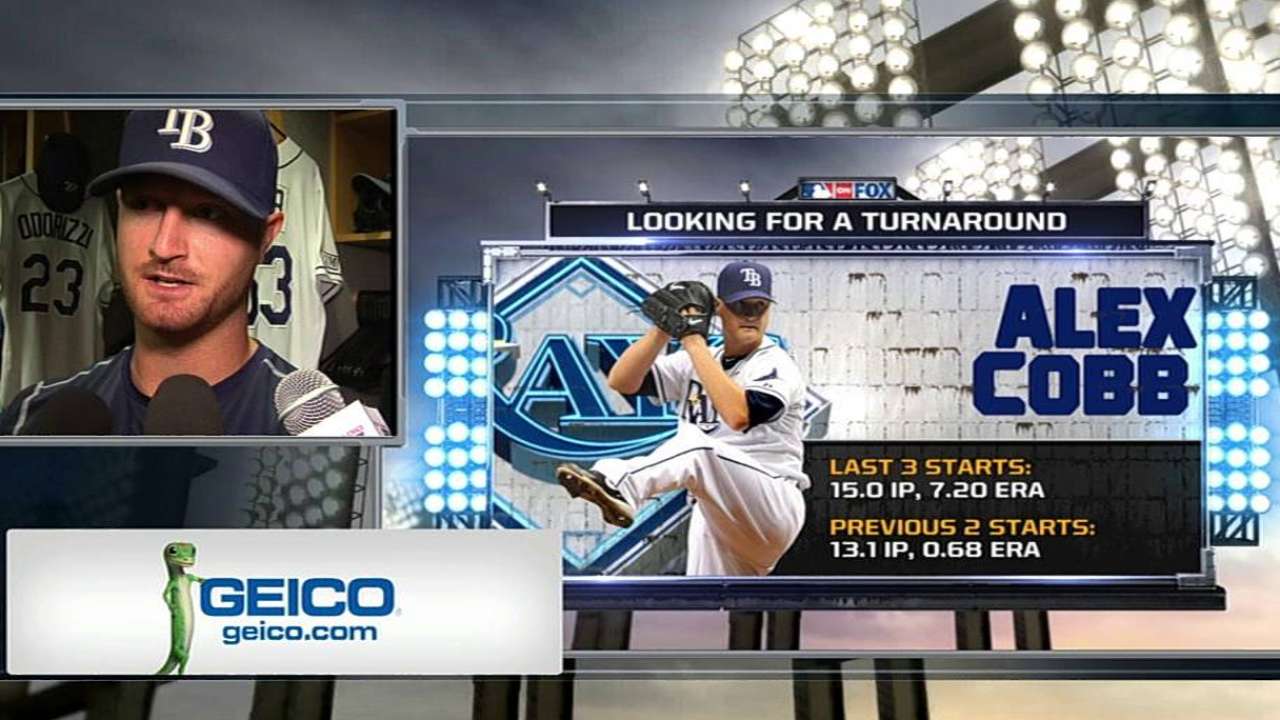 ST. PETERSBURG -- Alex Cobb will take the mound on Friday night at Target Field looking to start himself and the Rays off on the right foot as they head toward the season's stretch run.
"Whenever you're opening a series up, no matter who it's against, it's time to set the tone for the rest of the series," Cobb said. "A little bit beyond that, hopefully we can come out and make a statement that we're ready for the second half."
It's been an up and down season thus far for Cobb, 4-6 with a 4.14 ERA, and spending more than a month on the disabled list has played a part in that. But Cobb said he felt good in his last start, when he allowed two runs and struck out seven over 6 2/3 innings against the Royals, and he threw several times over the break in an attempt to build off that outing.
"Right now, things are starting to get more rhythmic out there. Timing's coming back," Cobb said Thursday at Tropicana Field. "Obviously, when you go through a stretch of struggles that I went through, you spend a little bit of extra time running through your motion and your mechanics in your mind and sometimes you become a little bit too mechanical. Now, everything's starting to flow a little bit nicer."
Cobb threw a normal between-starts bullpen session last Friday, took an extra day off before his next bullpen, played catch Wednesday and threw off the mound during Thursday's optional workout.
Opponents have hit .298/.403/.375 off Cobb this season when the count starts off 1-0, compared to just .176/.213/.261 after a first-pitch strike. That's why manager Joe Maddon emphasized the importance of Cobb's fastball command to his success.
"Everything plays off that," Maddon said. "If he does that, the changeup, the split and the curveball play off that."
Adam Berry is a reporter for MLB.com. Follow him on Twitter at @adamdberry. This story was not subject to the approval of Major League Baseball or its clubs.