Upcoming wrist surgery to end Sands' season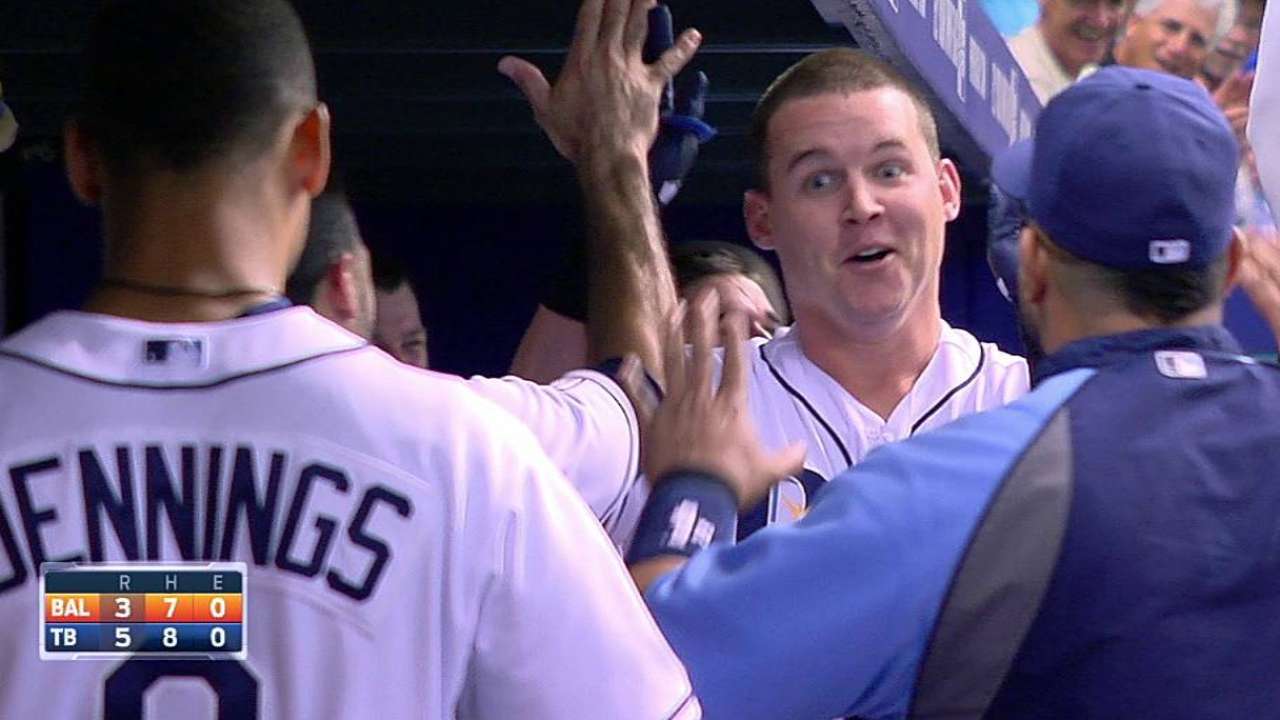 ST. PETERSBURG -- Jerry Sands will be out for the season to have wrist surgery to repair a tendon injury. The tricky part will be figuring out when to do the procedure.
The first baseman/outfielder's surgery will be performed in Cleveland. He wants to have the surgery as soon as possible because he wants to make sure he'll be ready to go by Spring Training next season, but he also must also consider the situation of his wife, Morgan. She is expecting in the next couple of weeks with the couple's first child, and Sands does not want to miss the birth.
"We're trying to get [the surgery] done as quickly as possible," Sands said. "So we're going to see where she's at with the doctor and the baby, and then we'll go from there. If we can get it done, obviously sooner than later, that would be great. Hopefully I can get it done in the next week or two, and then baby will come and [I'll] have those few weeks of rest."
Sands allowed that he was disappointed that his season is over, but he chose to reflect on the positives.
"A positive is the opportunity that I got with this team," Sands said. "Another positive is the team itself. It's fun to be around. It's fun to play with a team with a good group of guys like this. It was disappointing that I can't go out and compete with these guys."
Bill Chastain is a reporter for MLB.com. This story was not subject to the approval of Major League Baseball or its clubs.