Jennings, Hanigan get breather with minor injuries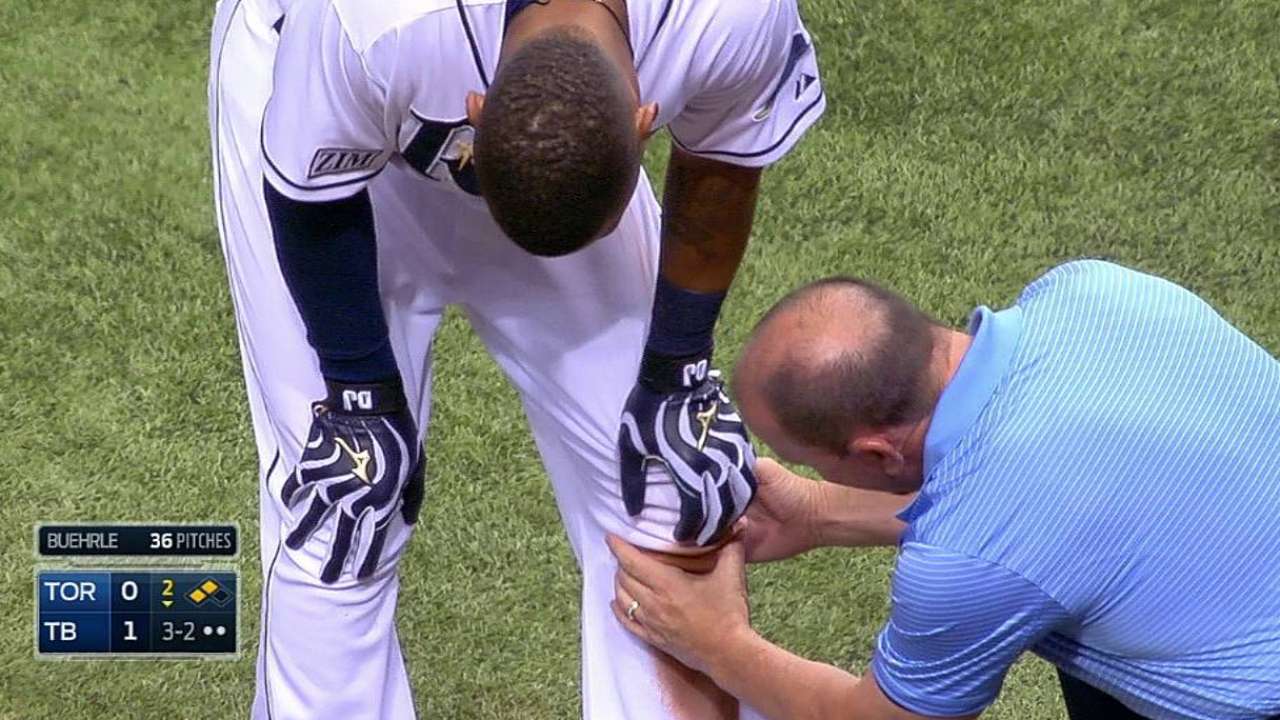 ST. PETERSBURG -- Desmond Jennings and Ryan Hanigan were out of the lineup Saturday afternoon due to nagging injuries.
Jennings left Friday night's game after fouling a ball off his left knee against Blue Jays starter Mark Buehrle.
"[Jennings] hit himself really well," Rays manager Joe Maddon said. "I mean that was a line drive, it was a cutter in that he just smoked."
The injury occurred in the second inning. After Jennings fouled the pitch off his leg, he hobbled around and was paid a visit by Rays trainers. He managed to work Buehrle for a two-out walk to load the bases, after which Kevin Kiermaier took Jennings' spot in center field to start the third.
Hanigan was scratched from the lineup on Friday night due to soreness in his left side, and that carried over to Saturday.
"I don't even know if they're calling it an oblique, but it's in that general vicinity," Maddon said. "He constantly says it's just not right or it's a little bit sore. He can play with it, but we don't want to push it right now."
Hanigan may be ready to go full-steam Friday when the Rays open the second half at Minnesota.
"That would be the hope," Maddon said. "If he were to play right now, it would be on a limited basis. [He'll] really give it as much rest as possible. The overall plan is to be ready for Friday."
Maddon noted that Hanigan originally injured himself in Detroit.
"It was a little bit annoying in Detroit," Maddon said. "He thought he was over it. It feels better, then not so good. So right now, let's not push it."
Bill Chastain is a reporter for MLB.com. This story was not subject to the approval of Major League Baseball or its clubs.