Jennings exits after fouling ball off knee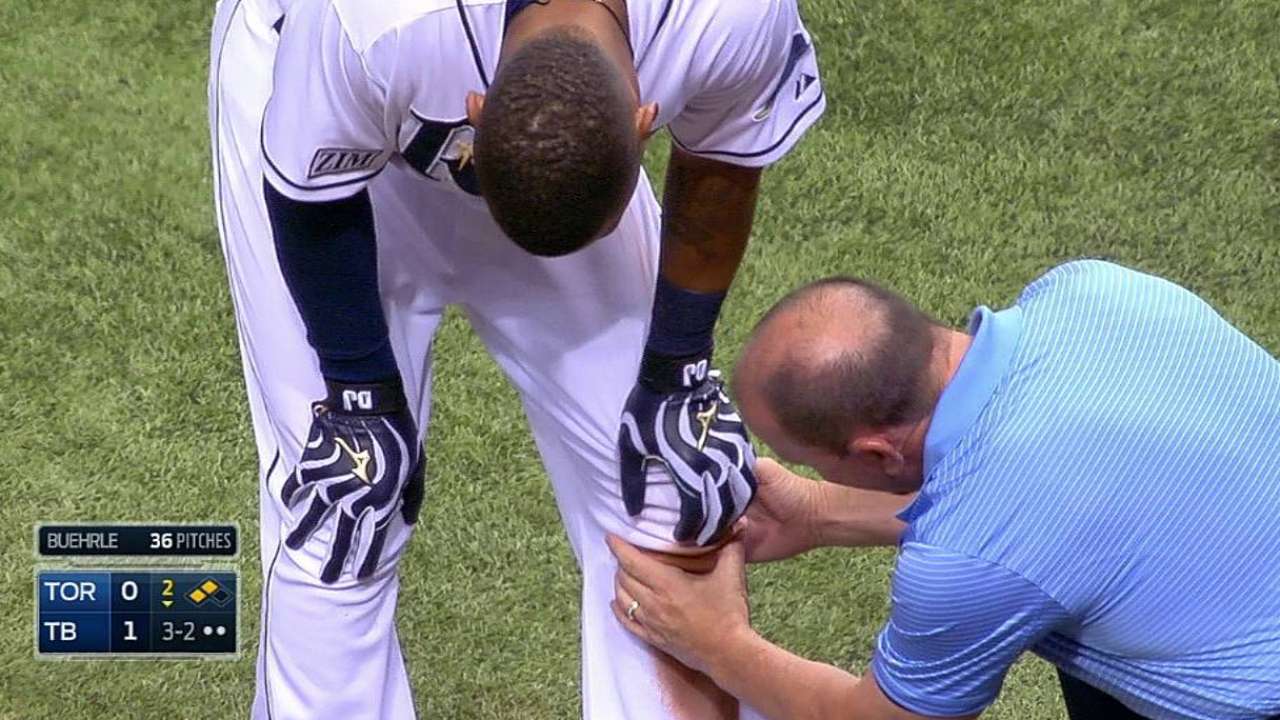 ST. PETERSBURG -- Desmond Jennings left Friday night's game after fouling a ball off his left knee against Blue Jays starter Mark Buehrle.
Jennings was diagnosed with a bruised knee, and X-rays were negative.
The injury occurred in the second inning. After he fouled the pitch off his leg, he hobbled around and was paid a visit by Rays trainers. He managed to work Buehrle for a two-out walk to load the bases.
Jennings did not have to run the bases because the next batter, Ben Zobrist, flied out to end the inning.
Kevin Kiermaier took Jennings' spot in center field to start the third inning.
Bill Chastain is a reporter for MLB.com. This story was not subject to the approval of Major League Baseball or its clubs.