'Eager' Escobar activated from disabled list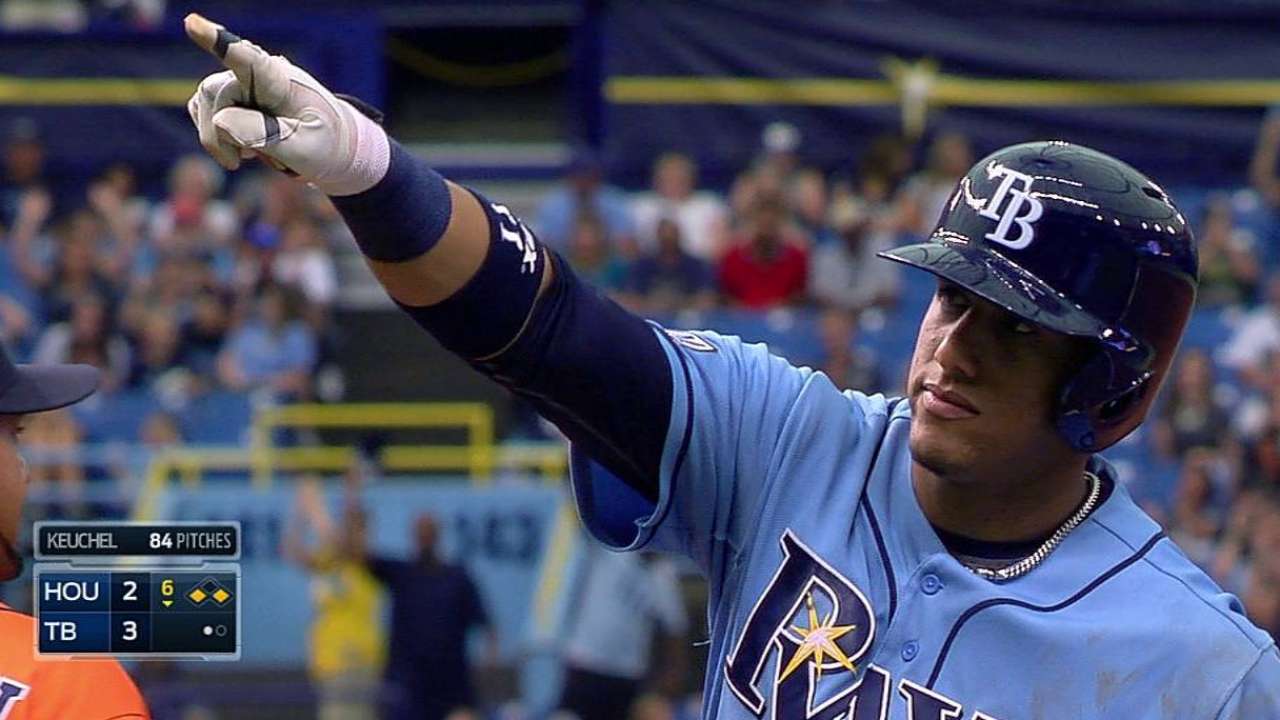 ST. PETERSBURG -- The Rays have activated shortstop Yunel Escobar (right-shoulder soreness) from the 15-day disabled list.
"That's only the second time I've been on the DL, so that's a little bit different for me," Escobar said through an interpreter. "But I'm happy to be back and I'm happy to be able to help the team."
There was room on the roster as left-hander Jake McGee went on the paternity list on Thursday when he and his wife, Morgan, welcomed their first child, daughter Rowen Beth.
"[Escobar] seems to be very eager to get back out there," Rays manager Joe Maddon said. "This is a guy I thought should have won the [American League] Gold Glove [Award] last year at shortstop. He's probably been our best hitter against left-handed pitchers all year. It's good to get him back out there."
Escobar entered Friday night's game against the Blue Jays with a .350 average against left-handers.
Escobar sounded pleased about how the team has played in his absence.
"That was really good to see how we did in New York, in Detroit, and then the series with Baltimore," Escobar said. "That's the way the Rays should be playing, so it was really good to see."
As for his aching shoulder, all appears to be well.
"I think the time off made me feel a lot better," Escobar said. "A chance to rest my shoulder. I certainly feel better and ready to start moving again."
Escobar played in two games at shortstop on rehab assigment for Class A Advanced Charlotte and went 1-for-7 at the plate with an RBI and two runs scored.
Bill Chastain is a reporter for MLB.com. This story was not subject to the approval of Major League Baseball or its clubs.