Maddon recalls similiar loss to World Cup tilt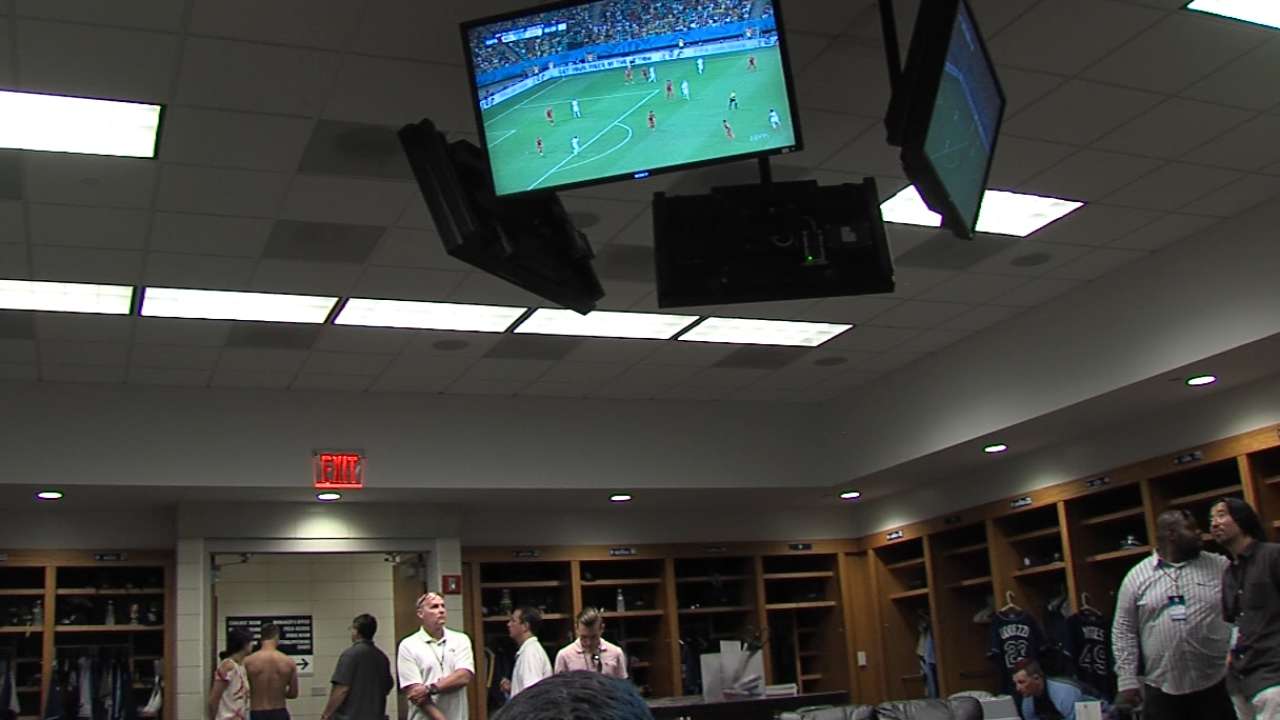 ST. PETERSBURG -- Rays manager Joe Maddon compared it to a 30-5 loss in a Minor League game he skippered decades ago. That's how bad Germany was beating Brazil in a World Cup soccer semifinal shown on the Tropicana Field scoreboard.
With the video board broadcasting before Tampa Bay's game against the Royals, Maddon walked up the dugout steps, looked up at the 5-0 score -- which ended as a 7-1 final -- and instantly recalled how his club was once handed a 25-run loss during a playoff race.
At 3:30 p.m. ET, Evan Longoria had glanced up at one of the clubhouse TVs and asked when the game started. By 4:30, there was no reason to watch.
The Rays were starting their pregame stretches when the German onslaught began -- a 1-0 lead became 5-0 in seven minutes.
David Adler is an associate reporter for MLB.com. This story was not subject to the approval of Major League Baseball or its clubs.