Hellickson ready to go for 2014 debut vs. KC
Rays right-hander has been working in rehab stints to regain command of fastball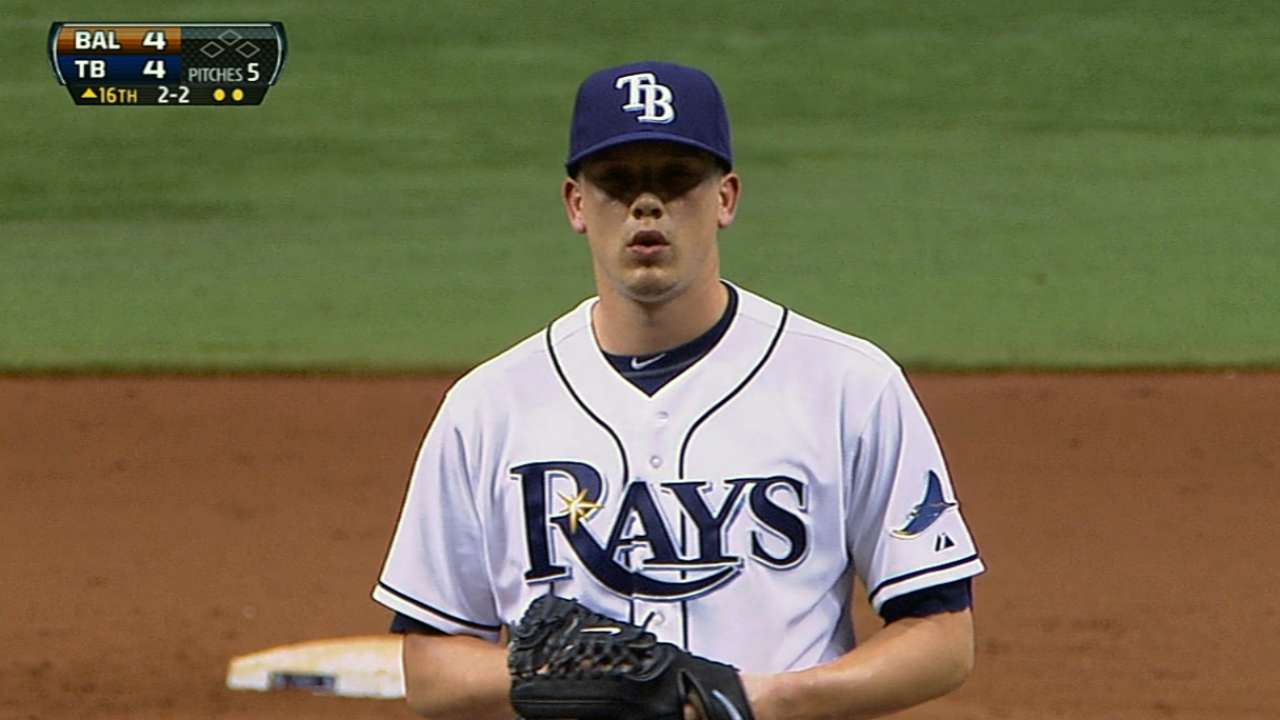 ST. PETERSBURG -- Rays pitcher Jeremy Hellickson is set to make his first start of the 2014 season on Tuesday against the Royals following offseason elbow surgery.
The right-hander said on Monday that he is ready to go.
"I'm excited," Hellickson said. "It's definitely been a long time, but it's felt even longer. I was expecting to be back a month ago and, you know, had a couple of setbacks. But I'm feeling good now."
Hellickson said that he didn't think he would be on a pitch or innings limit on Tuesday, and manager Joe Maddon confirmed that on Monday afternoon.
"No, he's ready to roll," Maddon said. "He's been properly re-stretched up to 100-110 pitches, like he would normally do. I don't like Helly plus-110 very often -- so I'm saying if he's between 100 and 110 with a Rays lead in the sixth or the seventh inning, that would be kind of nice."
Hellickson had a couple of rough rehab starts with Triple-A Durham, which he said were due to a lack of command of his fastball. Other than that, though, Hellickson said that he didn't work on much in particular during his rehab assignment.
"I don't know, I was just trying to get outs the whole time and working on the fastball command, mostly," Hellickson said. "And that wasn't going too well, but the last one, I was happy with the way the last one went and hopefully can take that over to tomorrow."
Hellickson also said there wasn't any specific way to get that fastball command back, other than getting out there and throwing.
To make room for Hellickson, veteran left-hander Erik Bedard, who had been filling the fifth starter slot, was moved to the bullpen.
David Adler is an associate reporter for MLB.com. This story was not subject to the approval of Major League Baseball or its clubs.