Hellickson nearing return after second rehab start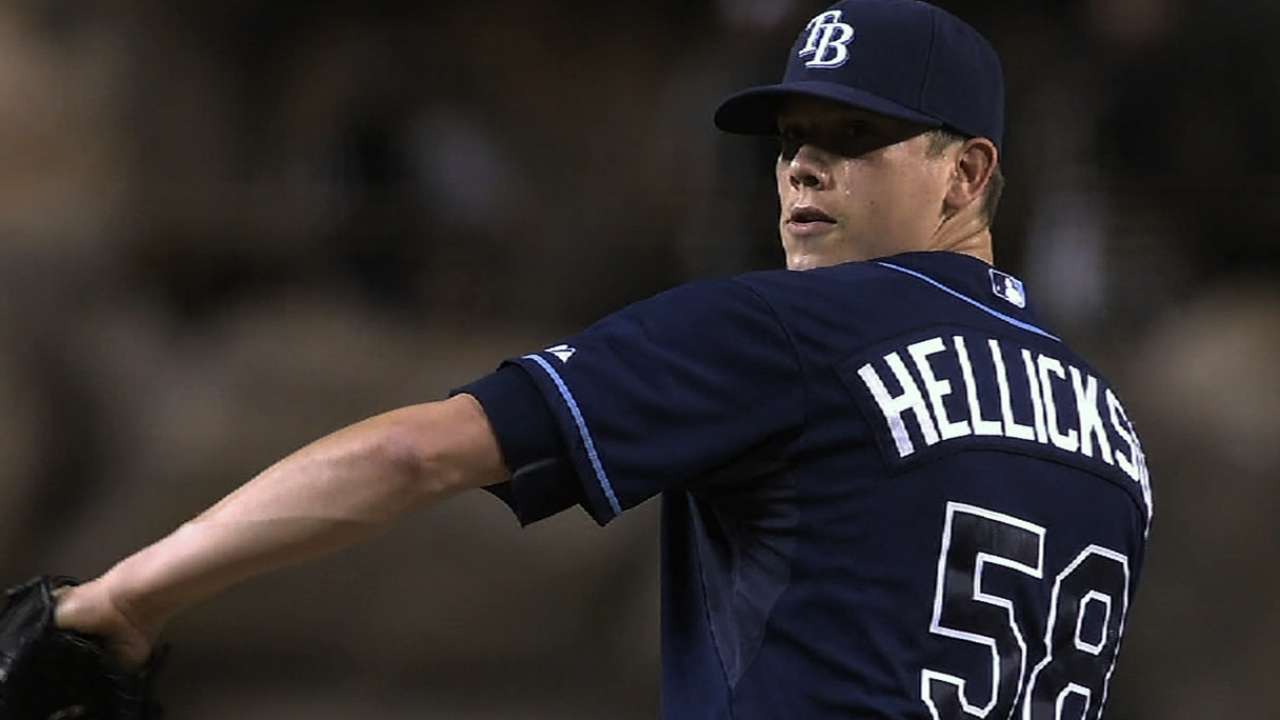 DETROIT - The season debut of Jeremy Hellickson is likely right around the corner after another successful rehab assignment Thursday night.
"He's pretty much almost ready to rock and roll," Tampa Bay manager Joe Maddon said Friday. "Everything looks like he's about ready to come back."
Hellickson, who underwent elbow surgery in January, threw 5 2/3 innings for Triple-A Durham, allowing two runs off seven hits. He walked two and struck out four.
Shortstop Yunel Escobar fielded grounders on Friday, and Maddon said he's nearing a return from the right shoulder soreness that placed him on the disabled list retroactive to June 25.
"He's doing well," Maddon said. "He's feeling a lot better."
Maddon didn't rule out the possibility of a rehab assignment for Escobar but added that he shouldn't need much more than the requisite 15 days on the disabled list.
Bill Chastain is a reporter for MLB.com. Matt Slovin is an associate reporter for MLB.com. This story was not subject to the approval of Major League Baseball or its clubs.